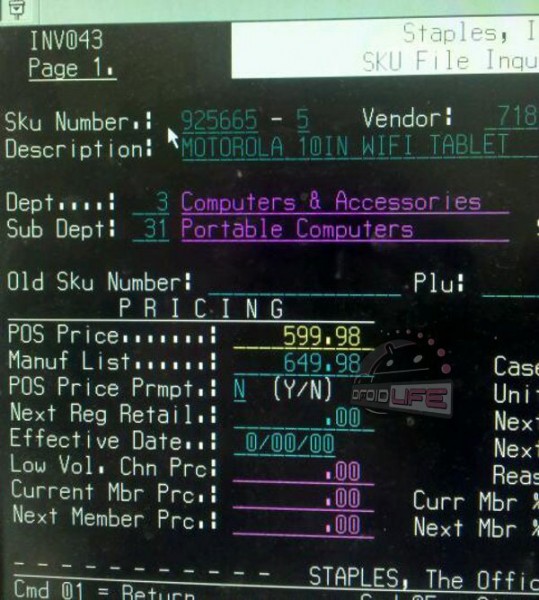 Last week we started to receive information on the wifi-only XOOM from our friends at Staples which included a potential April 3rd release date, and today they've included pricing.  Everyone remember the $600 number that Motorola CEO Sanjay Jha threw out at MWC?   Well, that's exactly what Staples is showing in their system.  $599.98 if you want to get really specific.  This is above the $539 we're expecting from Sam's Club, but you have to remember that they are a "big box" store and like Costco, usually price things much lower due their enormous bulk orders.  We're hearing a "mid April" release is now the time line.
Oh, Staples is also showing the Blackberry Playbook for $499 with that "mid April" tag and the 10″ Toshiba tablet shortly there after.  Sounds like Staples is taking this tablet game seriously.
______________________
Some of our best videos.