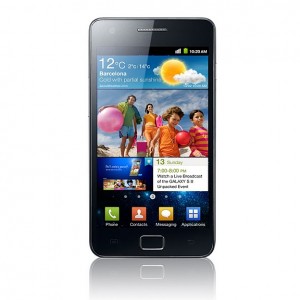 Mobile World Congress (MWC) is in full swing and we've been covering the bits and pieces of it that we felt fit this blog, but wanted to point out the stuff we've also picked up over at Android Life.  A bunch of new devices have been announced so far from Samsung and LG, including a couple you won't want to miss.
Samsung Galaxy S II:  4.3″ Super AMOLED Plus screen, Gingerbread, 8MP rear camera, incredibly thin and a brand new version of TouchWiz.  Hopefully it sees an update past Android 2.3.
Samsung Galaxy Tab 10.1:  Basically the same tablet as the XOOM, but with an 8MP camera and a fancier looking backside.  We're not even sure if it has an HDMI-out port.
LG Optimus 3D:  Probably the most impressive smartphone we've seen so far.  Dual-core OMAP processor and can record and play back 3D video fairly flawlessly without glasses.  If this actually lands in the U.S., you should consider it.
LG Optimus Pad:  Is the G-Slate that's headed to T-Mobile and records in 3D and can play it back, although you need glasses to view it.  Comes in at 8.9″, but has all of the other specs you'd expect in a Tegra 2 tablet these days.
Xperia PLAY is Official and Headed to Verizon:  The "Playstation Phone" is official and should be landing on Verizon in the Spring which we're thinking means March, but could slip to a much later month.
Qualcomm's Quad-core Snapdragon Processor:  Each core can be clocked at 2.5GHz.  Enough said.
Qualcomm and Netflix:  First Android phones to see the Netflix app will be Snapdragon phones.  Thunderbolt and LG Revolution are almost a lock for initial rollout.
WiFi-only Motorola XOOM:  Not coming to the U.S., but once it hits Europe, you may want to order one if the international shipping doesn't break your bank.
The Evolution of MotoBlur:  Blur is getting better, but we won't know if it's actually any good until the BIONIC is out and we get some real time with it.
And that's it so far.  I believe HTC has an event planned for tonight, so maybe the Thunderbolt announcement will come shortly thereafter.  Keep it close as we'll have the biggest stories right here and at Android Life if they aren't VZW-related.