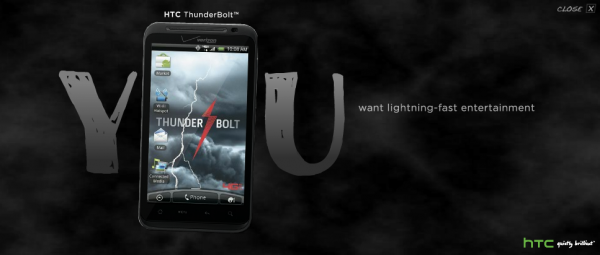 It was hard to float around the internet today and not see HTC Thunderbolt ads EVERYWHERE.  In fact, if you head over to CNN.com, you'll see the most impressive of them all which is a drop-down interactive flash ad that lets you walk through all of the big features in the device like Skype mobile with video and its 4G LTE powers.  So where is that announcement again?  I think we've all pretty much accepted the fact that the 24th of this month is the launch date (with a possibility for the 17th), but why the hold up from Verizon?  If HTC has purchased what appears to be one heck of an ad campaign that started today, why can't we just do this already.
The i*hone 4 is old news Big Red; it's time to move past 2010 and in to 2011.
Cheers to everyone who sent this in!