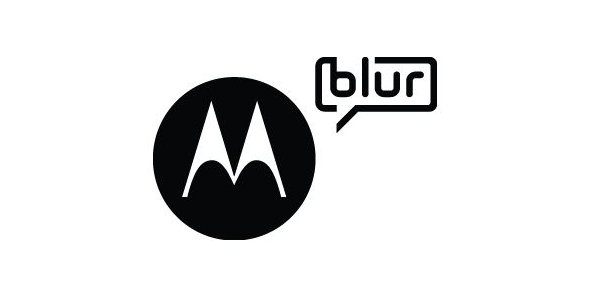 Motorola announced the newest version of MotoBlur today and while they didn't provide a set of pictures, we're assuming it's the new skin we saw on the DROID BIONIC at CES in our hands-on and through those leaked shots of Gingerbread on the DROID X.  The new Blur, from our time with it, is the best we've seen yet although we won't know if it'll be widely accepted by most until we spend some serious time with it.
In this new version, we get a new music player which is the same one that leaked out a few weeks back, Aloqa's location-based services, and a connected gallery to make your pictures and videos as social as they can be.
Again, we'll hold off on our thoughts for this new Blur until we get some real hands-on time with it and will instead leave you to do what you do best in the comments.  
Get Your Head In The Cloud

Motorola Mobility's MOTOBLUR™, the software solution that delivers all of your most relevant content right to your homescreen, has undergone several enhancements to keep users even more connected to what is going on in their lives. The latest version of MOTOBLUR now includes enhanced location, messaging, music and gallery features, while continuing to sync your favorite content, deliver it to your home screen and integrate it throughout the entire phone so you can communicate any way you like. With MOTOBLUR, all your favorite friends' feeds, messages and media are organized and streamed to new 3D dashboards, so you can focus on what people have to say – not how that say it.


Discover the World Around You

Motorola Mobility has integrated the Aloqa™ open, location-triggered mobile push platform into the MOTOBLUR experience. Aloqa's technologies and services utilize a user's context, including location, identity and social relationships, to proactively inform them of places, events, bargains and other opportunities that may be of interest to them. For example, if Aloqa's software recognizes the user is in a certain region, it will provide alerts on top events of the day or special offers from leading discounters in the vicinity.


Music is Now Social

MOTOBLUR's new Connected Music service makes sharing and buying music-related content more seamless than ever. Consumers can follow what friends are listening to through last.fm, get recommendations on new songs with Rovi and purchase them immediately through Amazon. And, while songs are playing, TuneWiki streams lyrics so users can sing along without missing a beat.


Your Social Network's Photos and Videos Living in Harmony

MOTOBLUR's new Connected Gallery service brings photos and videos on your phone together with you and your friends' online albums from Facebook®, Flickr™, Photobucket®, Picasa™ and more. Users get pushed updates when new media is uploaded or friends comment on your online media.


Locate and Access Your Device from Anywhere

The redesigned MOTOBLUR Owners Portal enables you to locate and erase your mobile device remotely if it gets lost or stolen. It also backs up your contacts, account settings and phone configurations, allowing for easy setup on any new MOTOBLUR-enabled mobile device. In addition, it allows a user to upload contacts from other sources (PCs, older phones) and sync them to a MOTOBLUR phone.


Availability
MOTOBLUR-enabled applications Connected Galley, Aloqa, and later, Connected Music, will be available as upgrades to recently announced devices, including ATRIX™ 4G and CLIQ 2™. Devices enabled with the full suite of enhanced MOTOBLUR applications are expected to ship in the coming months.