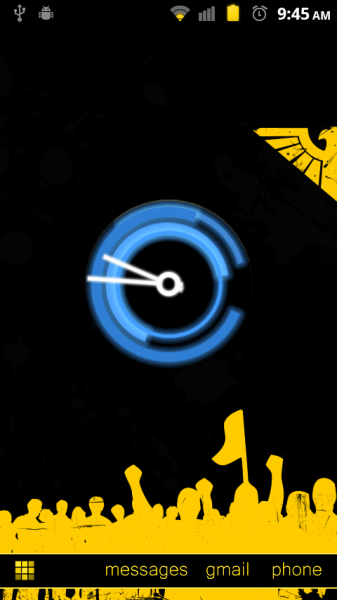 We're still at least a month away from getting our hands on anything Honeycomb-related, but app developers are doing their best to give you a taste of it now.  An imitation clock has been released into the market that looks just like the version we saw during Verizon's CES keynote, which to this day, is the only live walk-through of Android 3.0.  Of course, you can also download that "Honeycomb" music player which for whatever reason, sparked a bunch of "exclusives" last week even though the app has been out and over-analyzed for at least 3 weeks now.
So if you want a clock to bring you closer to the real deal,  then check out 3.0 Honeycomb Clock that has both lite and paid versions.  In the "lite" you get the blue clock that we've seen in action and in the  paid version (~$1.00) you get multiple colors including the yellow version pictured above.
Cheers Thomas!
______________________
Some of our best videos.