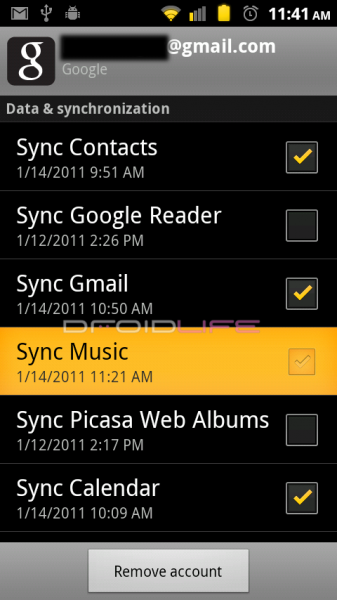 If you are an Android news addict, then you may have seen a story pop up over the last couple of hours concerning a new music option that could potentially appear in a future OS build.  Let me just ask, do you remember that "Honeycomb" music app that leaked out a couple of weeks ago?  Yeah, this post.  Install that app and you get the option that we've screencapped above.  We've known for over 2 weeks now that this option was on the way and can't wait for it to become official.  The app that has been floating around doesn't work correctly at this time, and likely only will once Google announces some additional services that will accompany it.  Until then, we'll just have to speculate on exactly what this means.  Music service is go?
______________________
Some of our best videos.