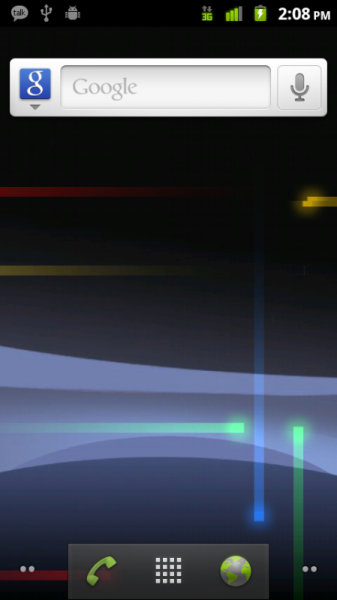 For those of you running the official 2.3.340 update for the Droid X and want to have a theme to get you as far away from that awful Blur skin as possible, then this is the post for you.  XDA member waremike32 released 3 themes to fit over top of a stock rooted DX and one of them will take you into the wonderful world of Gingerbread.  The instructions are fairly simple, but we'll lay them out for those of you new to the game after the break.  
Download:  Stock Deodexed 2.3.340
Download:  Gingerbread Theme
Instructions:
1.  Download both files from above and drop them on your SD card.
2.  Root your phone using z4root.  (Instructions)
3.  Bootstrap your recovery using Koush's DX Bootstrap.
4.  Boot into Clockwork recovery using the bootstrap app.
5.  Once your phone boots to Clockwork Recovery, scroll down to "backup and restore."
6.  Choose "backup" to make a clean backup of your phone.
*DO NOT SKIP THIS STEP.
7.  When that finishes choose "install zip from SD card."
8.  Choose the 2.3.340Deodex.zip you downloaded from above to install a deodexed ROM.
9.  When that finishes go back into "install zip from SDcard."
10.  Choose the GingerBreadDX.zip file that you downloaded from above and install it.
11.  Back out of recovery, reboot your phone and enjoy Gingerbread!
More theme options and support can be found at this thread.
Cheers Ken!