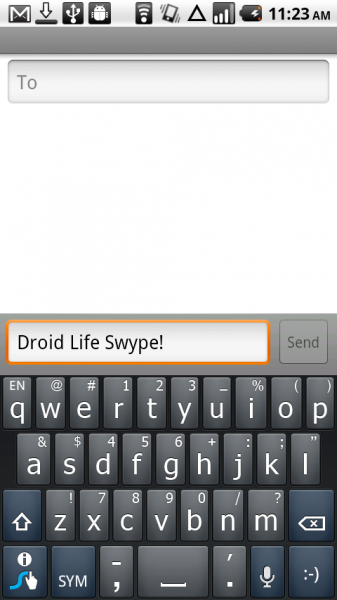 We're pretty sure that Swype has secretly opened up their beta program again which means that if you signed up back in the day, there is a chance you could get an invite any minute now.  Two of our readers have already confirmed receiving an invitation.  On their site it still says "closed", but we have someone close to the battle that gave us a "maybe" when asked about it.  And if you didn't sign up in the past, flood their site now and register!
Update:  And just as we said, they have opened up invitations to "some" already registered users…
We've invited SOME of the ALREADY REGISTERED users. We are STILL CLOSED to NEW REGISTRATIONS.
Might as well register anyway though right?  They might do another random invite at some time and you want to be on the list.
Let us know if you get anything!