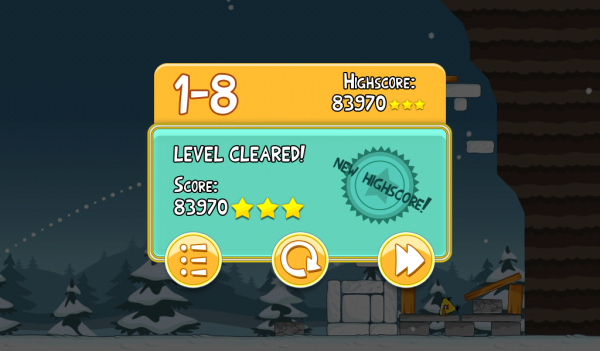 Yesterday, everyone found a sneaky super explosion spot and exploited the heck out of it.  I'm thinking there might be something like that today too as day 8 of Angry Birds Seasons seems to have something hidden going on.  Either that, or they really do expect you to use all 3 birds, like I did to get 3 stars.  Weird.  Anyways, show us your scores!
Oh, I should also point out that this Saturday (December 11) is Angry Birds day.
(ImageShack and TinyPic are both good image hosting options.)
(ShootMe and Drocap2 are both good screenshot apps.)
______________________
Some of our best videos.