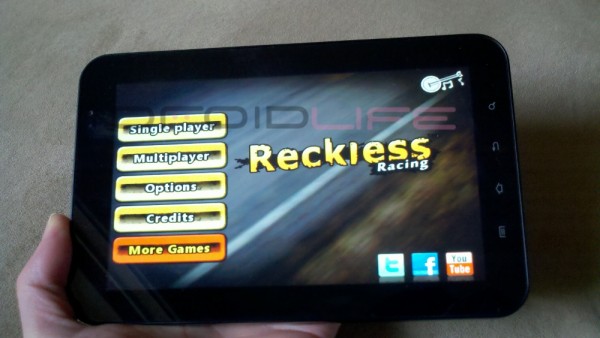 Bought a Samsung Galaxy Tab this week and are already frustrated that some of your favorite Android apps won't display throughout the entire 7 inches of real estate?  Don't worry, there is a solution!  It's called Spare Parts and it's a free app in the market.  Normally used by the rooting crowd, Spare Parts opens up a set of Android settings that have been sort of tucked away for safe keeping.
All you have to do is download it from the link below, install it, open it up and uncheck the box for "Compatibility Mode", reboot and you can play games like Reckless Racing (our hands- on) the way they were meant to be played.  Have fun!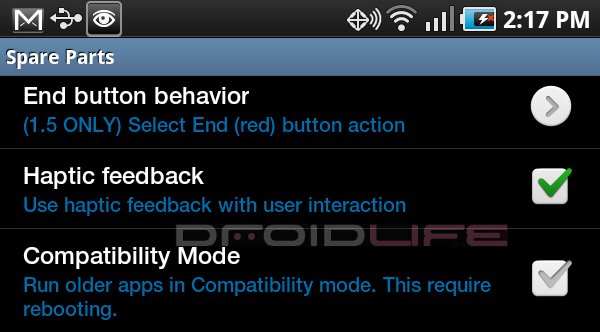 Download:
Via:  Droid Attic
______________________
Some of our best videos.