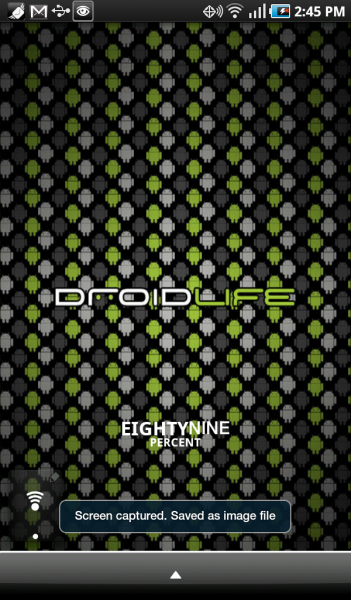 While we are glad that we could introduce the Android world to the new z4root app from XDA Forums and the fact that it would work on your Galaxy Tab, we know that rooting isn't for everyone.  So for those of you still looking to do some "root" activities like taking screenshots, there are some tricks which you should know about.  The Samsung Galaxy Tab actually has the ability built in, even without having the Android SDK installed and it's super simple.  
To do it, simply press on the "Back" softkey and click in the "Power/Lock" button at the same time.  If done correctly, your Tab will snap a shot and let you know just like in the image up top.  Sweet right?  You can pretty much do this from anywhere on your device.
But where did the screen shot go?  Into a folder on your SD card called "ScreenCapture."  All you need to do is open up the "My Files" app that comes preinstalled and you should see it right away.  Open that folder and enjoy!
Via:  Android Community