Twitter is turning into the ultimate information machine when it comes to upcoming Android devices and we're loving it.  Last week we had a conversation with an LTE engineer who revealed that the Incredible HD is real and will likely be an LTE device.  Today, a new source (@V3RDICT) who appears to be some sort of a Verizon device rep, went through pretty major device training and tweeted about all of it.  
The first tweet had to do with the HTC Merge, suggesting that it has been delayed while HTC packs an LTE radio into it…

He followed that up with release date info…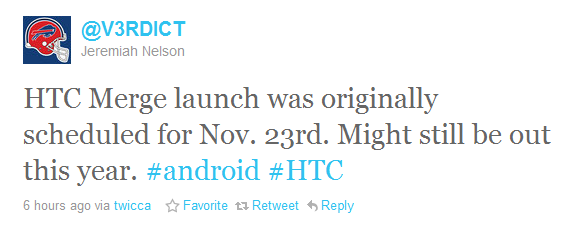 He then jumped onto some Incredible HD release info…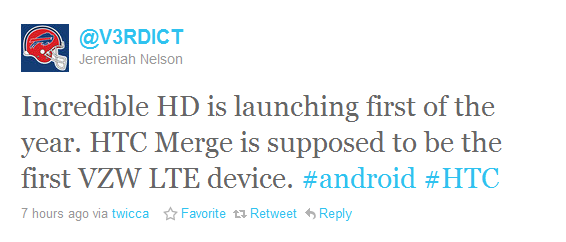 And finished it all off with HTC's 2011 Android plans…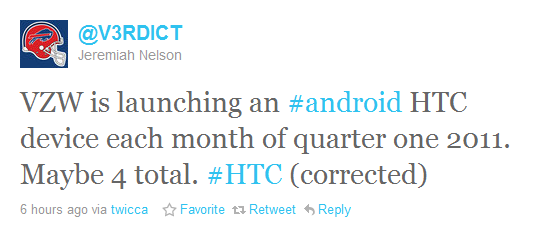 Talk about some information.  Everyone follow all of that?  Basically, the HTC Merge has been delayed for an LTE upgrade, but could still see a 2010 release date.  The Incredible HD is apparently still real and should be out by the first of 2011.  And I'm officially excited.
Cheers Mike!