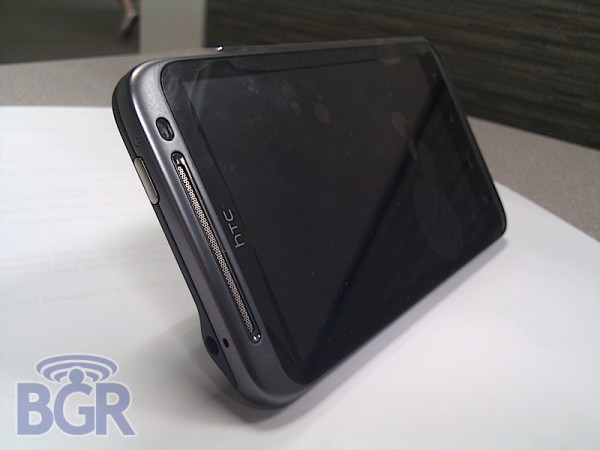 We had a quick Twitter conversation yesterday with a Verizon LTE engineer (@black_man_x) who through a "sneaky panda tweet", basically mentioned that the Incredible HD is on the way and it will be an LTE device.  Here is exactly what he mentioned…
Just saw something so incredible that it was almost HD… and LiTE as a feather…
Can you translate that?  Incredible HD running on LTE.  We expressed our feelings to him and received this response back…
@droid_life bgr posted a pic of the old hardware months ago.. its been refined a bit. Sure u all will get a leak. Love the site btw
He's referring to the picture above which is a mirror image of the Desire HD, so we're hoping the refinements mean it will look similar to the original Incredible as it will always be one of the sexiest devices we've owned.
While there aren't any official pictures in the wild yet, expect them to find their way to the forefront soon.
Excited?
______________________
Some of our best videos.