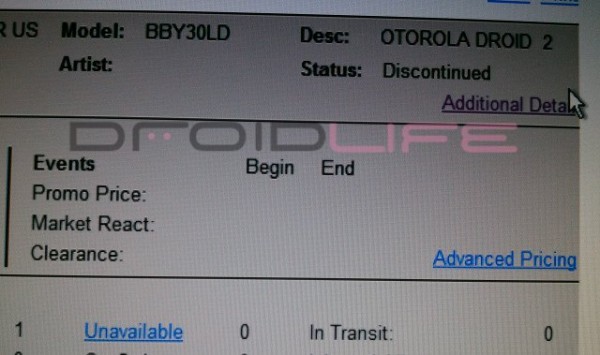 You had to figure this news was coming either this week or next week as we await the launching of the Droid 2 Global November 11th, but it's still sort of sad.  According to Best Buy, the phone has already been removed from many store displays and their inventory systems have flagged it as "Discontinued."  The original Droid 2 was the follow-up to arguably the greatest Android phone ever and just never really stood a chance.  The Droid X launched weeks before it, specs leaked out showing only slight improvements, and then the global version with a higher clocked processor started prancing around in the wild showing off a shiny new white exterior.
It seems like just yesterday that we brought you the first shots of the Droid 2, and now it's already gone.  Poor out some OJ for one of our brothers this Halloween weekend.
Cheers money!
______________________
Some of our best videos.