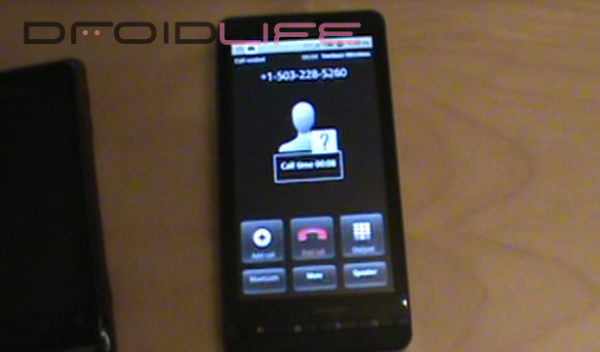 Uh oh! A security issue has been discovered on the Droid 2 and Droid X that allows you to make calls to just about anyone even though your phone is supposed to be locked.  That security PIN you set up doesn't actually lock anyone out completely and you can see from the video we took below, that it appears to be happening to Blur-slathered phones only.  That's right, the Droid 1, Nexus One and just about any other phone you can think of appear not to be experiencing this issue.  Yikes!
Can someone kill off Blur already?  We'll be on the hunt for a timeline on a fix.
And how about those of you running a DX or D2 with Blur removed?  Able to replicate this?
Via:   BGR