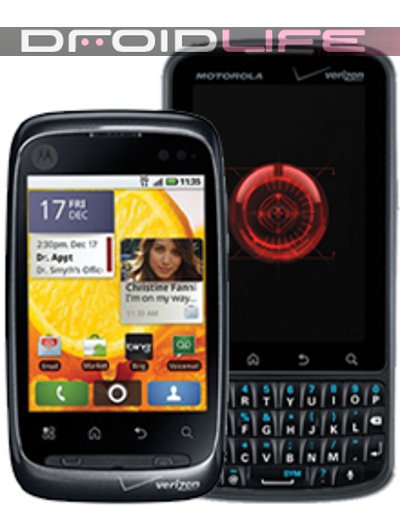 We just received a shot of the new Droid Pro with what appears to be the first look at its own custom red eye boot animation.  We've written in the past about Droid phones and the fact that each one has a custom red eye, but were wondering whether or not this new family member would be included in that trend.  The eye featured above is definitely unique and one we haven't seen before, so we'll be on the lookout for more shots of it.
Oh, and I apologize for the blurry shot.  The image we received was pretty small and it needed to be blown up in order to give you a good shot of it.
With a red eye stamp of approval, I guess it's time to accept the DP?
Cheers Legion!