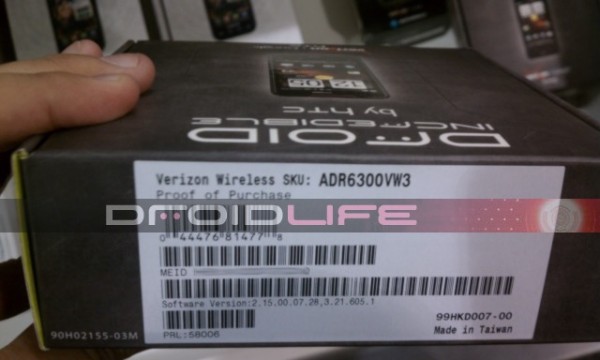 It looks like "end of September" for the SKU and screen change of the Droid Incredible has become middle September.  Best Buy is already selling DI's with the new SKU (ADR6300VW3) meaning SLCD screen in tact and no more AMOLED battery-draining-but-beautiful-color-presenting goodness.
And it also appears as if they are now being sold out of the box with Android 2.2 preloaded.  If you look at the shot below, you can clearly see that the software version is "2.15.00.07.28" which is the same version sent OTA just a few weeks ago.  Well, at least the same baseband anyway.
Cheers Anonymous from the Droid Life app!