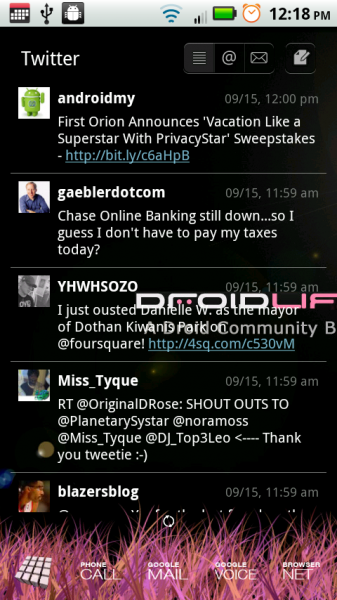 We're starting to see some custom themes popping up for LauncherPro which is a major win in our books, since we obsess over customizing every last inch of our devices. And today we have 3 new versions which have been updated to replace the most current LP release on your phone.  The developer behind these (signals23) also plans to keep up with updates so your custom LP will never go away.  These install like any other side-loaded application would.  You DO NOT NEED TO BE ROOTED.
All credit to signals23 for putting these together!  Check him at XDA Forums.
Download:  Clear LP – Is clear for all backgrounds.
Download:  White LP – Works with white backgrounds.
Download:  Clear Black LP – Has a black tint to it.
*Note 1* – In order to enjoy this themed widgets, you will need to purchase the Plus version of LauncherPro.
Instructions:
1.  Uninstall any previous versions of LauncherPro.
2.  Install the .apk that you downloaded from above.
3.  Re-enter your "Plus" version unlock code to release the widgets.
4.  Enjoy!
Anyone to show off your home screens?
Cheers Picolas!