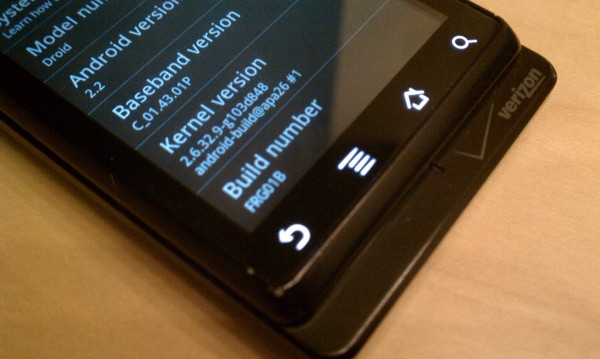 If you received the official FRG01B Android 2.2 update for your Motorola DROID and ran into a frozen device after installation, Verizon has fixes available.  While we have yet to hear from even a half dozen people with "bricked" devices following the update, we are aware that it is happening in rare instances.
With a non-bootable Droid in hand, feel free to reference the following files when entering a Verizon store's tech support desk.  It might at least help them get in you the right direction a little quicker…
Files for FRG01B: Mot.RSD.A855_1.0.6.msi  |  Mot.Verizon.A855.Firmware_1.2.6.msi
And if someone were to stumble upon these specific file names in the wild, using them in RSD Lite as we've done in past rooting posts, should fix your device.  (Just saying!)
I'm curious though, any of our readers run into a frozen M logo after updating?
Cheers Matt!