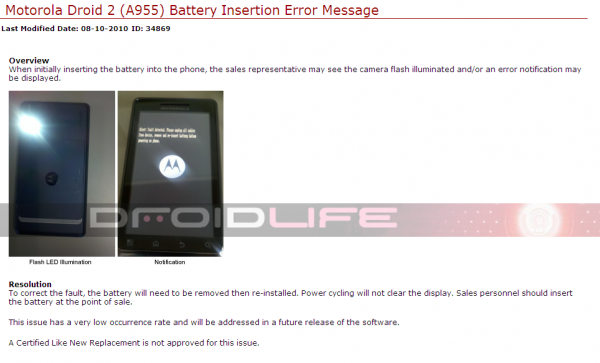 Seems weird that we're writing about an issue with the Droid 2 before it comes out right?  Well we just want to make sure everyone is covered when they go pick one up or when their pre-order arrives tomorrow.  (And yes, pre-orders are shipping already!)
In some cases, when the battery of the D2 is first inserted into the device, you may run into an issue with the flashing of the LED light on the back followed by an error message on the screen.  If this should happen to you, a simple battery pull and second attempt should fix it.
Verizon is planning a permanent fix via software update in the near future.