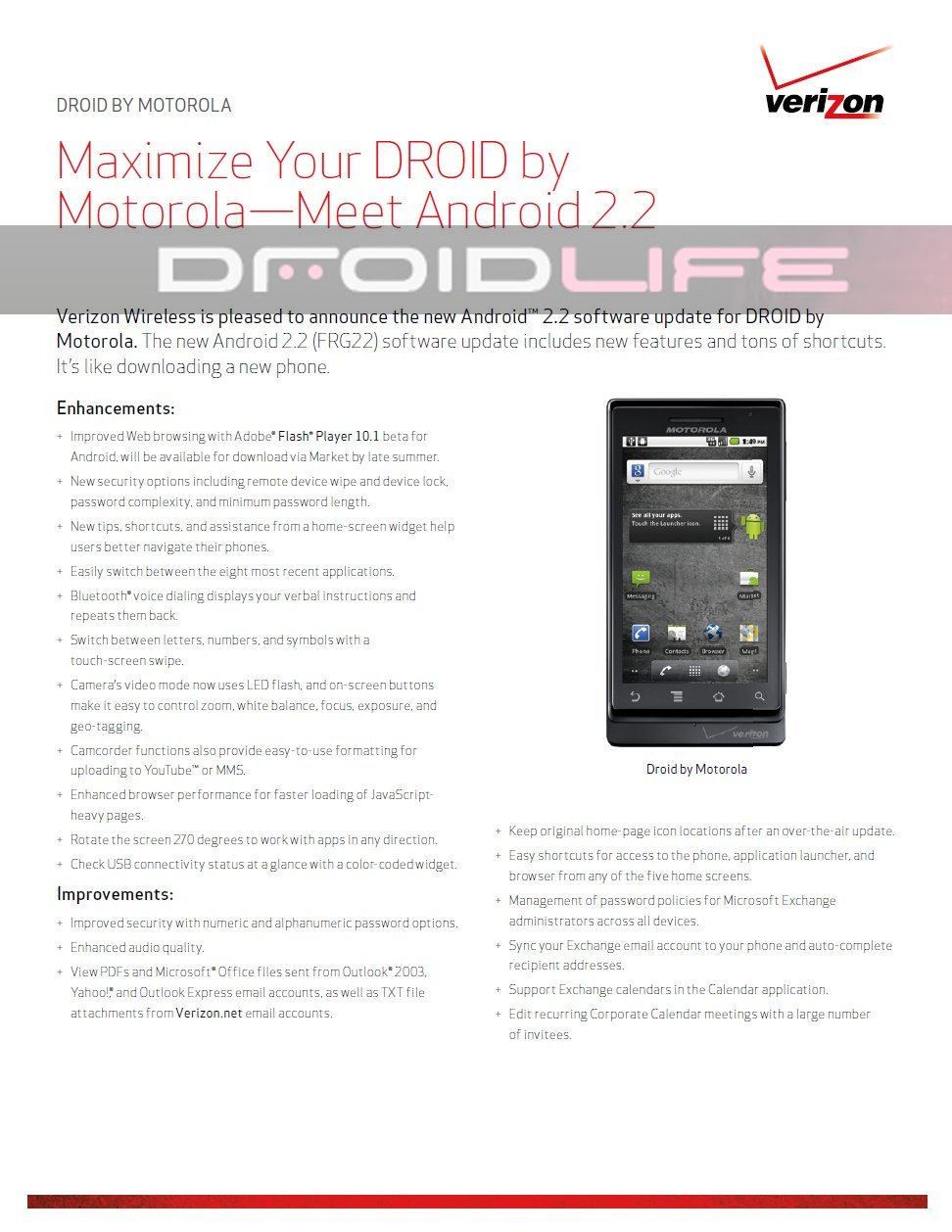 From the document above, it appears as if the FRG22 talk from yesterday wasn't such a hoax after all.  While Verizon apparently hasn't updated their support page to this document just yet, they likely will any day now.
We still have no word (other than a possible security patch) as to why this new build is needed and only have one confirmation of anyone receiving it to date.  Interesting stuff indeed.  By the way, you should still have no problem updating to FRG01B.
News on Flash 10.1 availability for the DROID after the jump!  
Oh and you will also notice that the first bullet has been updated with some news on Flash…
…will be available for download via Market by late summer.
Users have not been able to find Flash in the market and it appears as if Verizon has reached out to Adobe for some confirmation on the official release date…
I would say that the new Flash document also shows that FRG01B has not been halted as has previously been rumored.  In fact, all signs point to its continued rollout over the next few days.  We'll just assume that FRG22 will come after?