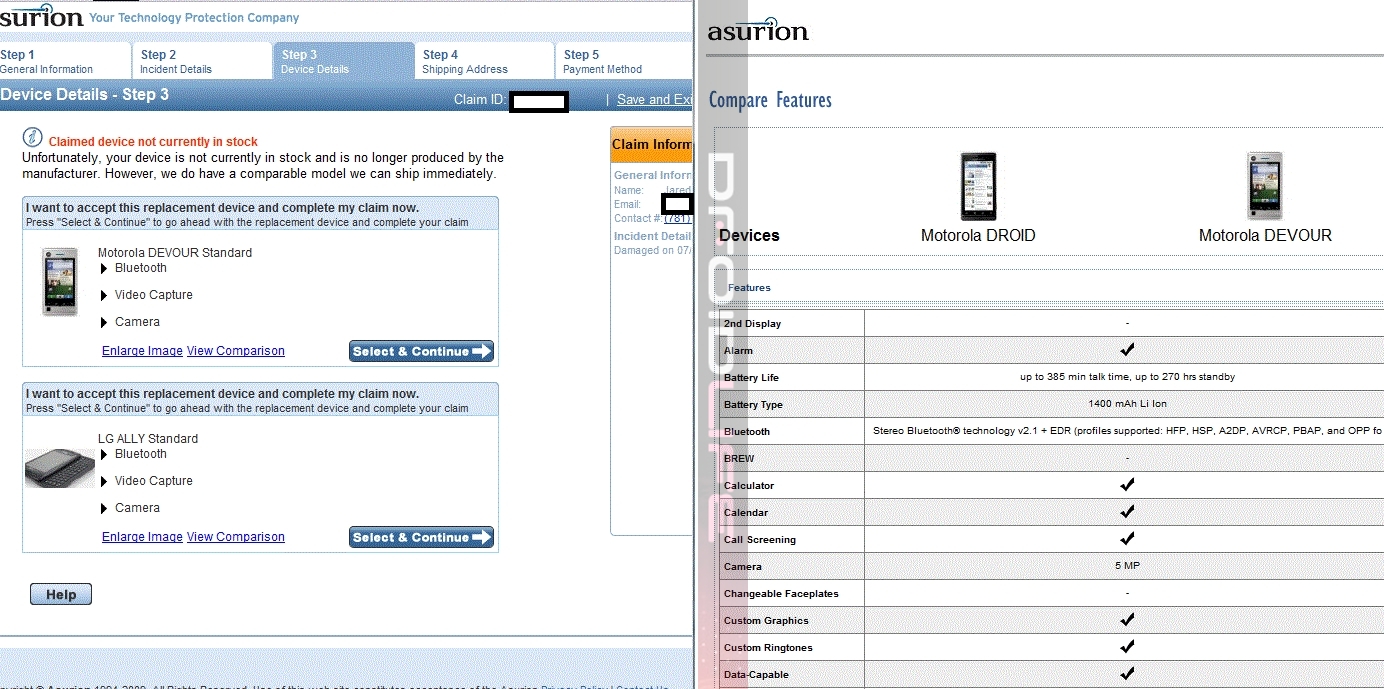 Our story last week concerning Asurion and their inability to replace your broken Droid 1 with another Droid 1 after Motorola decided to stop production on it caused enough of a stir for the mobile insurance heavyweight to reach out to us with some good news.
While they immediately confirmed that the Droid 1 is out of production and that the Ally, Eris and Devour are your current options for replacement, they did drop a Droid X/Incredible reference as a future option.  Asurion expects some limited shipments of both devices later this summer and will offer them up immediately as replacement for your broken D1.  Limited is probably the key word there as Verizon can't keep either in stock, but at least it'll be an option that should be more than satisfactory.
On a related note, some of you have gone through the process and had success replacing your D1 with another D1, but they assured me that will not be the case for long.  When asked if they were still expecting to receive shipments of the D1, they said that will not be the case and for now, it's just the lower end Android options.
Good news on the DX/DI stuff though right?