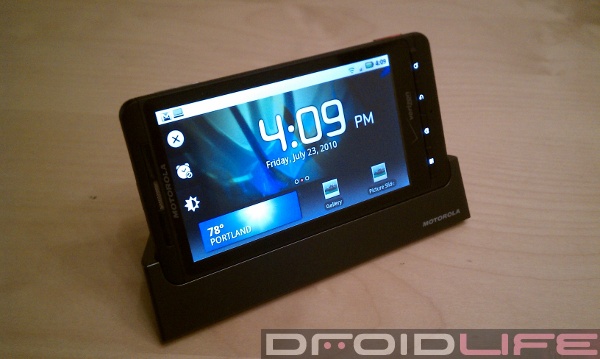 Droid X accessories are starting to stock back up across the nation and we snagged one of the new multimedia stations to test out the HDMI output and because for some reason we're obsessed with docking stations.  Overall, this is the best docking station on the market and a lot of that has to do with the multimedia app that comes pre-loaded on the DX, but the look, feel and features on this bad boy are also top notch.
Check out our review…
The Droid X multimedia dock is now available in the Droid Life store.
And the Kanex HDMI cable featured in the video can be found here.