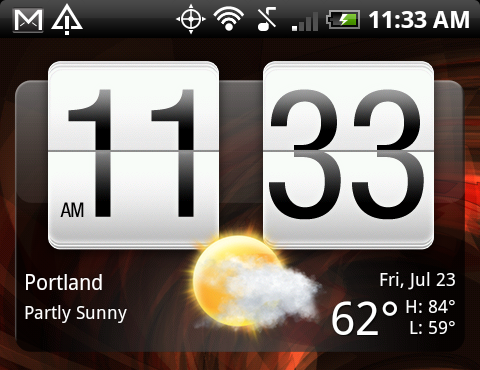 By now you may have heard that Google plans to revamp the user interface (UI) of Android with version 3.0 aka Gingerbread and the question which immediately popped into most people's minds was, "What would happen to HTC's Sense?"  One of the reported goals of this new spicy UI for Android was to eliminate the need of manufacturers to want to slap their own skins onto handsets, but HTC has other plans.
In a conversation with Forbes, HTC's design team lead Drew Bamford had this to say…
Google, too, has indicated that it wants to make the next (3.0) version of Android more polished and user friendly. Industry observers have speculated that manufacturers like HTC will make fewer alterations on their Android phones as a result. Bamford, however, says he doesn't expect Google's tweaks, which are scheduled to debut before the end of the year, to affect his work. "Google may focus more on improving the user interface on the stock Android [software], but I don't think they'll preclude manufacturer customization," he explains.
So Sense is here to stay people, whether you are a fan of it or not.  While I have mixed thoughts on it, all I want to see is HTC update their devices to the latest builds of Android faster.  Sure Sense looks pretty and is incredibly stable, but the waiting game is a little much.
Your thoughts?  Hoping Android 3.0 would eliminate Sense or help to make it better?
Source:  Forbes
Via:  Androinica