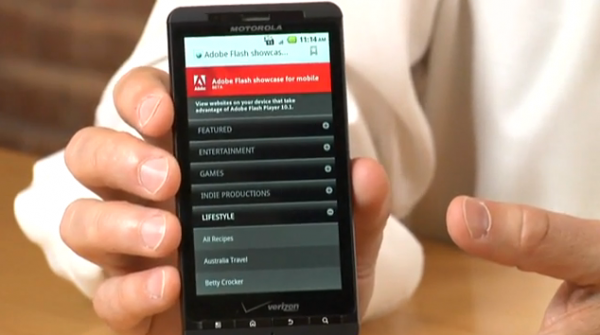 Prepare to be teased!
While many of us have been enjoying Adobe's Flash 10.1 on our Motorola Droids due to a bundle of Android 2.2 leaks over the last few weeks, this new video should get you all really excited.  Seeing the Droid X in all its 4.3″ glory with full Flash is quite a sight…
We know that the plan is for the DX to launch with Android 2.1 on the 15th and then receive Froyo some time in August, but tell me, how hard is that wait going to be?  Especially with the rest of the Droid 1 owners possibly getting it throughout the week of the 13th.
This truly is the "Summer of Droid."
Via: Flash Platform Blog
______________________
Some of our best videos.