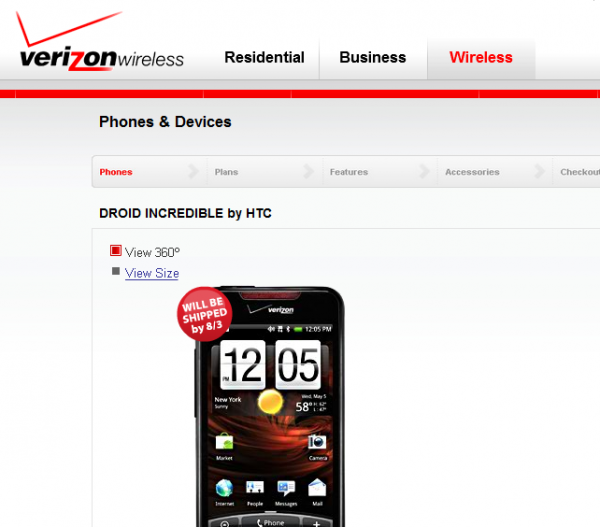 Really?  Another delay?  Just 6 days after pushing the shipping date on the Droid Incredible to 7/28, it has been moved back even further; this time into early August.
As you may remember, the DI launched on April 29th and was out of stock within minutes and has been unable to catch up ever since.  It's a shame as the device has top notch specs and is slated to receive an OTA update with some nice features followed by Froyo at the end of the year.  But how much longer can Verizon continue this kind of support for a device that has left customers so frustrated?
The Droid X comes out next week and reports have Big Red allowing users to cancel their DI orders if they wish to switch.  Let's also not forget that the DX has been promised Android 2.2 by the end of August, so why would you not switch?
Come on HTC!