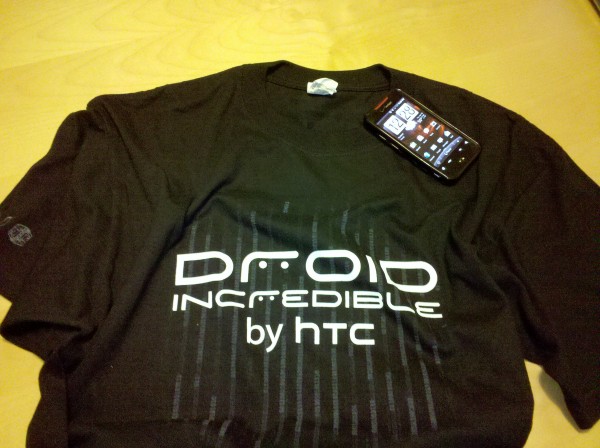 That's right, we may not have received a review copy of the Droid Incredible, but we got our hands on the first ever Droid Incredible t-shirt!  So let's give it away!
And don't forget to check out our Incredible "welcome to the family" video here.
The rules are as simple as ever…
1.  Follow us on twitter.
2.  Retweet the following message to be entered:
@Droid_Life is giving away a FREE Droid Incredible T-shirt!  http://bit.ly/cRmqs3 #droid #incredible
3.  Feel free to subscribe to our feed for exclusive contest notifications.
4.  And don't forget that we have a facebook page!
On Monday, May 3rd, we'll announce the winner!  Make sure you are following us on Twitter as we will be sending a direct message to the winner.
Good luck!