UPDATE 11/20

: This app did launch and was apparently such a massive security disaster that Nothing pulled it within hours and Sunbird had to pause use of their own app. A big giant yikes.
About a year ago, you may recall a conversation we had about a new service called Sunbird that was trying to bring iMessage to Android. There hasn't been any new news surrounding Sunbird in recent months and we were actually wondering if Apple had brought its legal hammer down upon them and they would simply go quiet into the night. Instead, they are back with a collaboration with Nothing that will attempt to bring iMessage to Android on the Nothing Phone (2).
Nothing announced today that it has a new app called Nothing Chats that will be available November 17. This new messaging app uses Sunbird's technology to bring an iMessage experience to Android with green bubbles turning blue, proper group chats, live typing indicators, full-res media sharing, and voice notes. Read receipts, as well as message reactions and replies are coming later on.
Like Sunbird, Nothing is attempting to say all of the right things about this iMessage integration when it comes to privacy and security. Well, they are putting all of that on Sunbird, so that means we are taking Sunbird's word for a lot. You'll need to login to Nothing Chats with your Apple ID, which everyone involved says is not stored anywhere. There is supposed end-to-end encryption and no message data stored on anyone's servers. The only data stored is apparently an email address of yours that associates you with Sunbird.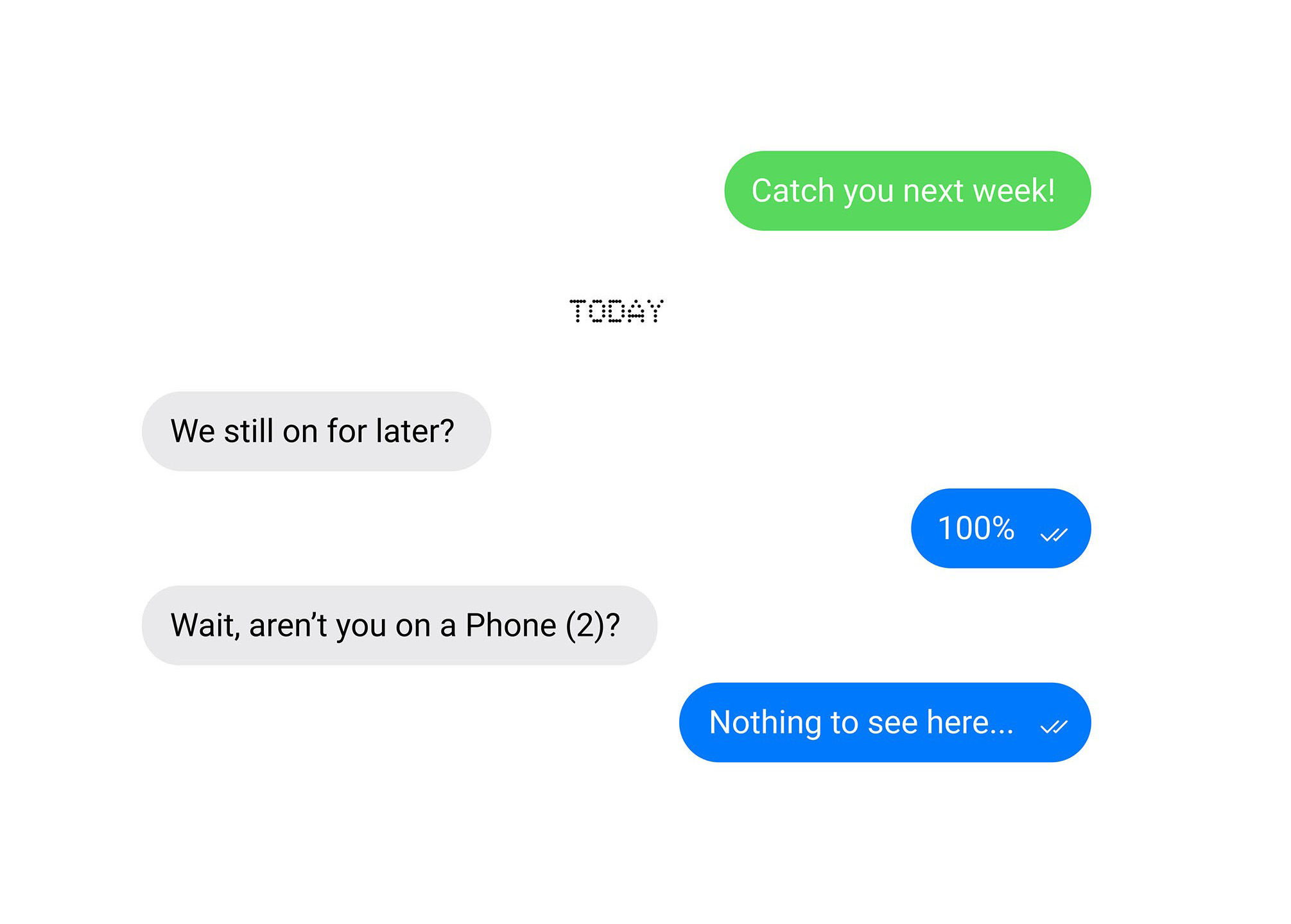 Look, I'm no security expert, so I'm not about to weigh in on whether or not you should trust this. I've certainly seen folks suggest you never give your Apple login credentials to anyone, so proceed at your own risk if you own a Nothing Phone and want to give this app a go later this week.
Oh, Nothing Chats is also equipped with RCS support.
When Nothing Chat hits Google Play in beta, it will be available in the US, Canada, UK, EU, and "other European countries" including Norway and Switzerland.
We'll be back with an update on November 17.
// Nothing