Google has made it easy to change your entire library of emoji inside of Gboard to different skin tones, with the goal being to save users a ton of time.
Before this change, users would need to select an emoji with a long press to access the different variations of the emoji. If they wanted to use a different emoji in that same color, it would require yet another long press and selection. Google has now made it so if you change the color of one supported emoji, it will change the color of all supported emoji. That's handy.
Below you can see what the process was like before this change and then after.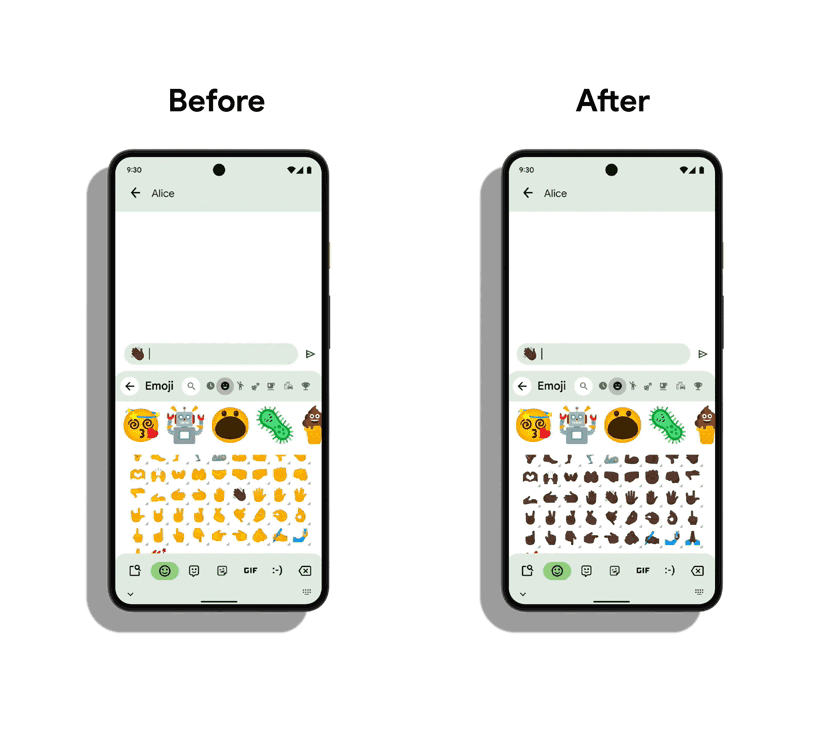 I'm already seeing this change in my Gboard build, which is version 13.5.03. Enjoy.
// Google