Gmail is getting smarter and smarter at responding to emails for you, whether that's through autocomplete as you type or with an AI bot of some sort that Google is testing in labs. Rolling out this month, we have yet another way to quickly respond to someone, maybe the quickest of them all.
Emoji reactions are on the way to Gmail for mobile devices, both Android and iOS. These reactions will allow you to one-tap respond to someone, so that means no typing at all. See what I mean about the quickest response method yet?
Once you have the new Gmail app on your phone, you'll see an emoji icon next to Reply, Reply all, and Forward buttons at the bottom of an email. Tapping on that emoji icon pulls up a list of emoji that you can then tap to quickly respond to the sender. If there are already emoji reactions to a Gmail, you can tap those reactions to pile on and send a response even quicker.
I'm not sure how often I see myself using this, because emails often require you to say something, anything, but I also am not opposed to the option when I'd really rather not have to put in any effort. It might be time to test how these play in a work setting. Google turning Gmail into a text or messaging experience is quite the play.
Google says the updates to Gmail with emoji reactions are rolling out over the "coming weeks."
Google Play Link: Gmail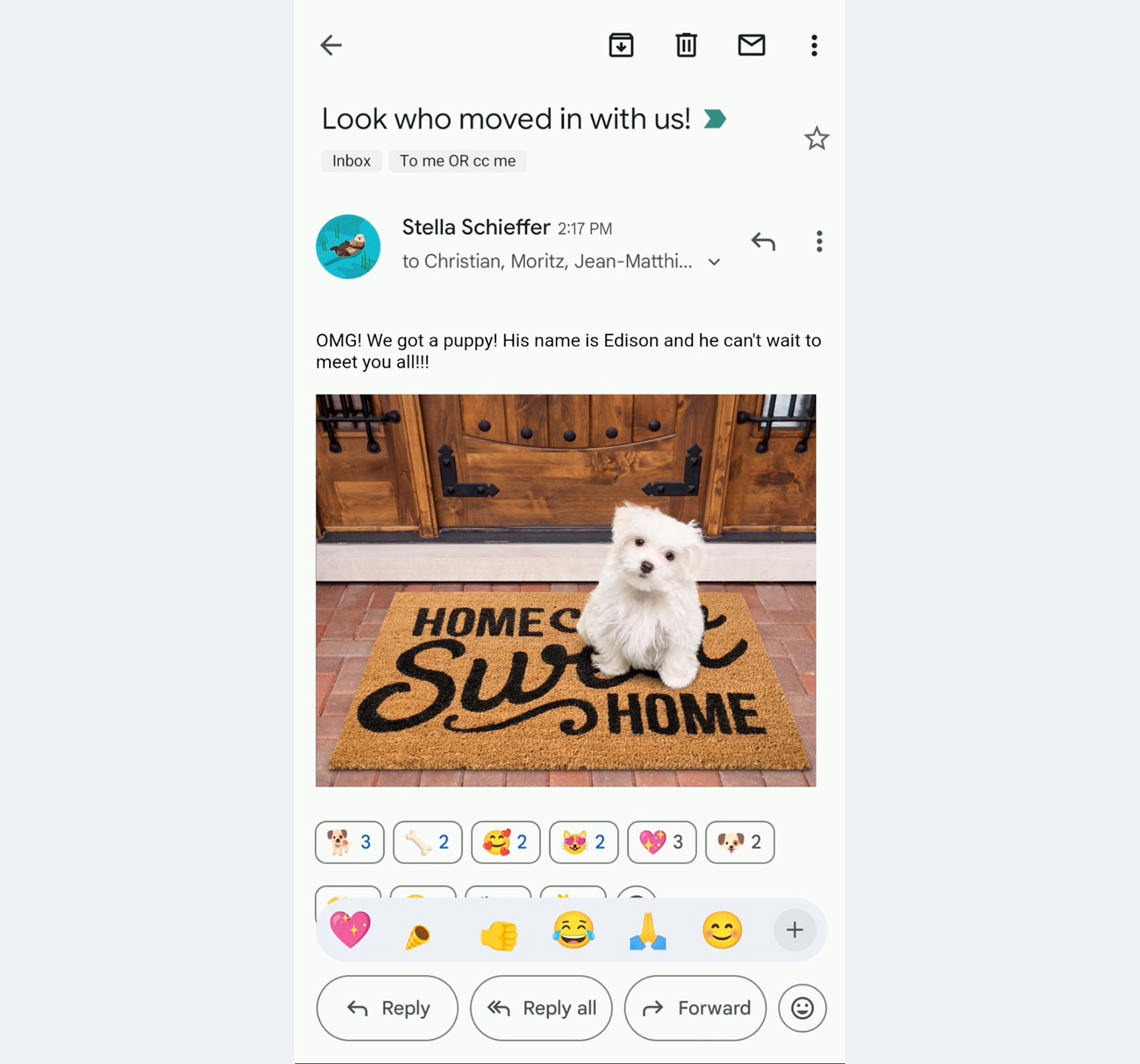 // Google