Sometimes a software update can fix performance issues and other times they take care of security holes. They are often pushed out to introduce new features, new interface designs, and extend battery life. But there are other not-so-common reasons for an update, like when they are needed just to fix a spelling error.
The Galaxy Watch 6 and Galaxy Watch 6 Classic are receiving updates this week that apparently do just one thing: fix a spelling error on a single watch face. I'm not kidding here.
Verizon says to expect an update on each watch that changes a misspelling of the month of April that was showing as "ARRIL" and corrects it to "APRIL." The watch face receiving the fix is "Perpetual" from within the Classic section of the watch face picker.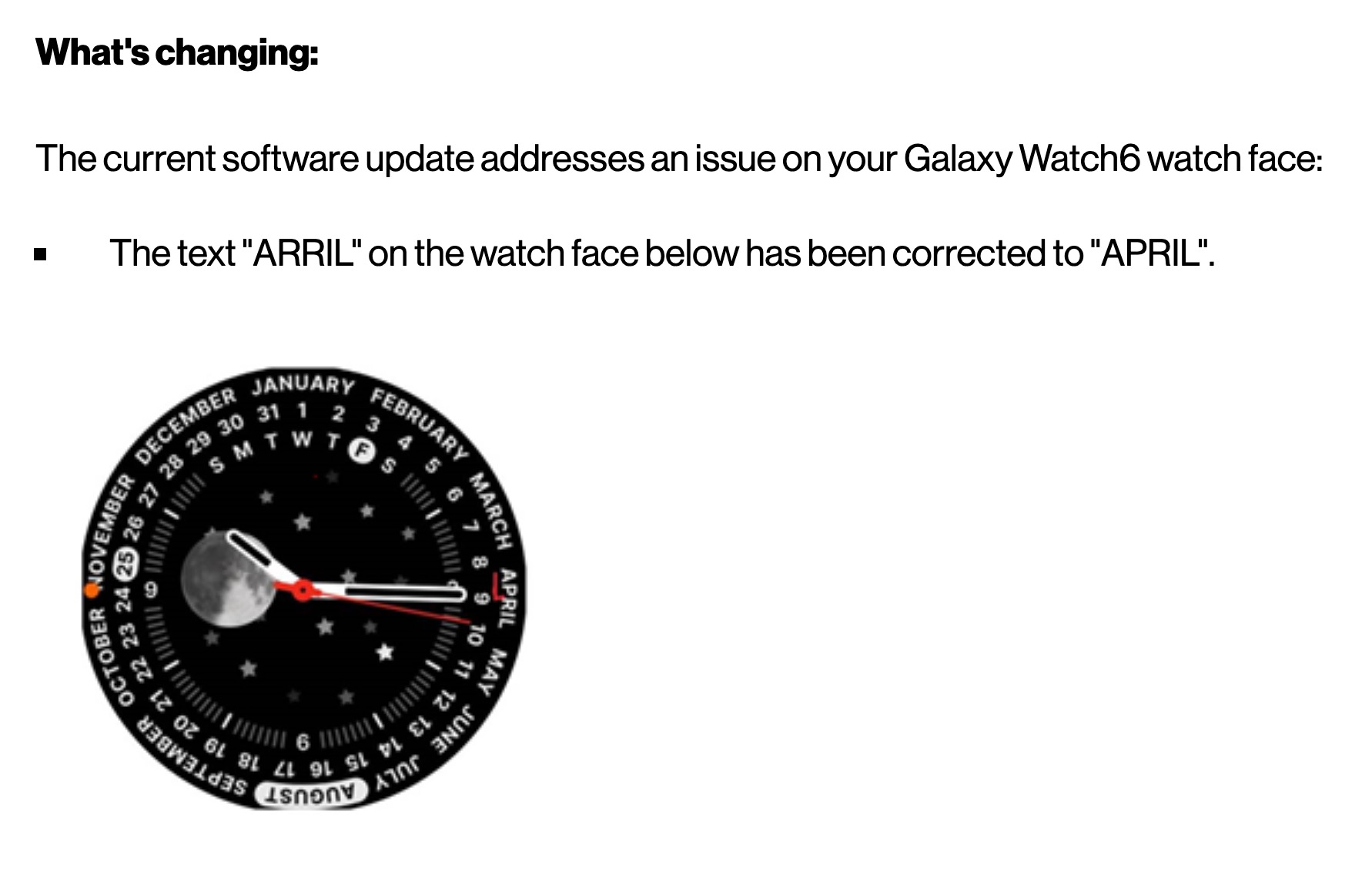 The new builds for these cellular models are Galaxy Watch 6 Classic R955USQU1AWI1 (43mm) and R965USQU1AWI1 (47mm), along with Galaxy Watch 6 R935USQU1AWI1 (40mm) and R945USQU1AWI1 (44mm). The Bluetooth/WiFi models should be something like R950USQU1AWI1, R960USQU1AWI1, R930USQU1AWI1, and R940USQU1AWI1, assuming they are also affected by this error.
To check for an update on your Galaxy Watch 6, head into the Galaxy Wear app on your phone, then Watch Settings>Watch software update>Download and install. You could also do this from your watch by heading into Settings>Software update>Download and install.
// Verizon