Stepping closer and closer to the potential launch of a new device typically means a stop first through the FCC to make sure all is well. The Google Pixel Watch 2 did that today of all days, showing itself in a couple of variants that include LTE and/or WiFi.
The Pixel Watch 2 at the FCC carries model numbers of GD2WG, GC3G8, and G4TSL, with separate listings for each. The first two are LTE models, while the last is the WiFi/Bluetooth model. The listings themselves aren't all that interesting, but they do give us numbers to pay attention to and they may have outed a strap line-up we could see at launch. They also mention the devices being worn on wrists and "wrist-worn," with at least one reference to "watch devices," in case you needed proof that these were Pixel Watches.
For G4TSL (FCC), we get Bluetooth LE and 2.4GHz WiFi, along with at least 4 different straps used during testing. You can see them below as the plastic active strap, metal mesh strap, metal link strap, and metal slim strap. The active and metal link straps (our review) already exist, but Google never did ship the metal mesh strap that was revealed alongside the original Pixel Watch. The metal "slim" watch appears to be brand new.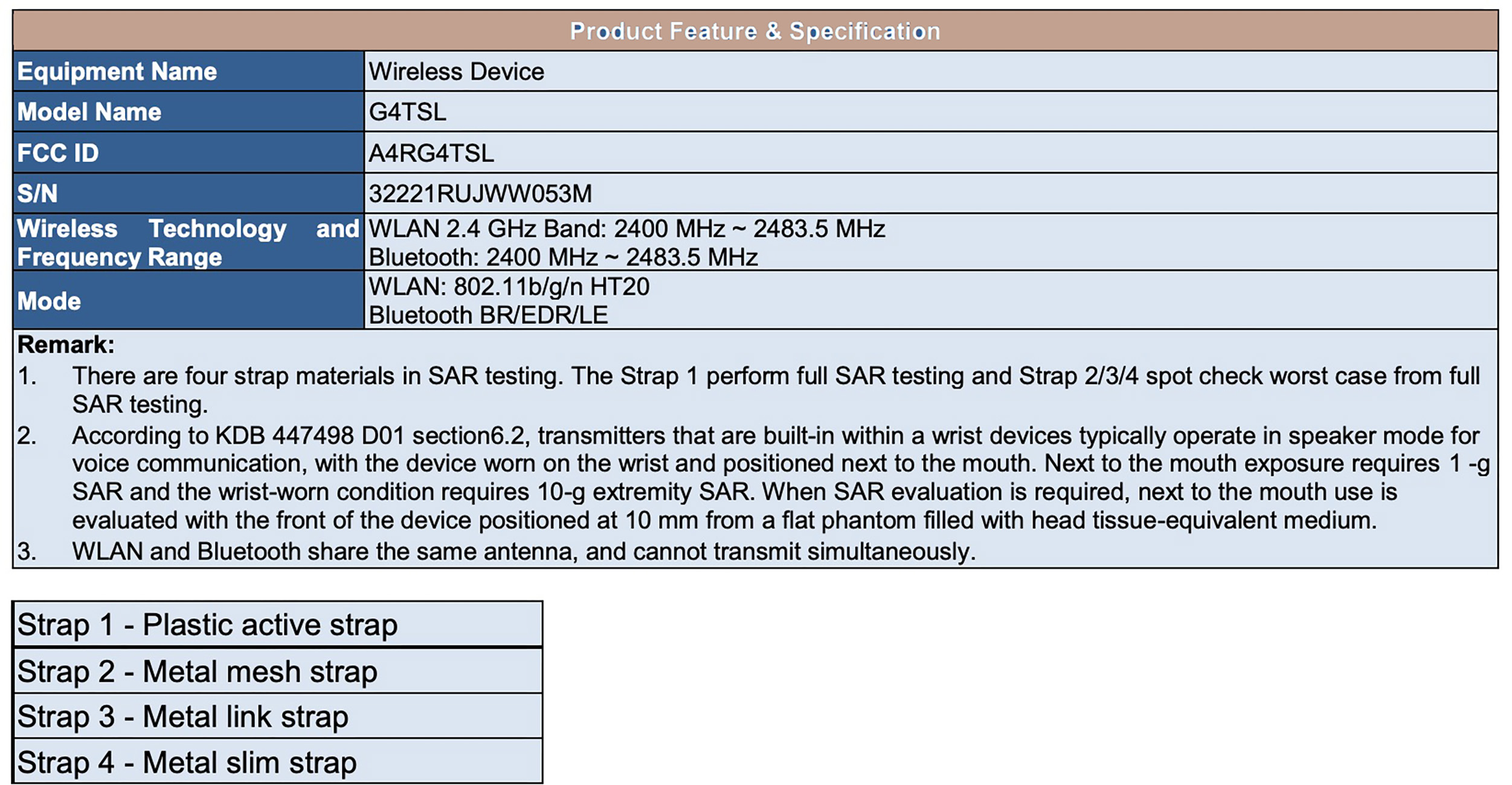 For LTE models GD2WG (FCC) and GC3G8 (FCC), I believe we'll see GD2WG as the US-focused LTE model. It has the most LTE bands, including all of bands to work properly here. You can see in the table below that it too was tested with 4 different watch band options, but that neat list like we had above isn't included. Thanks, WiFi model!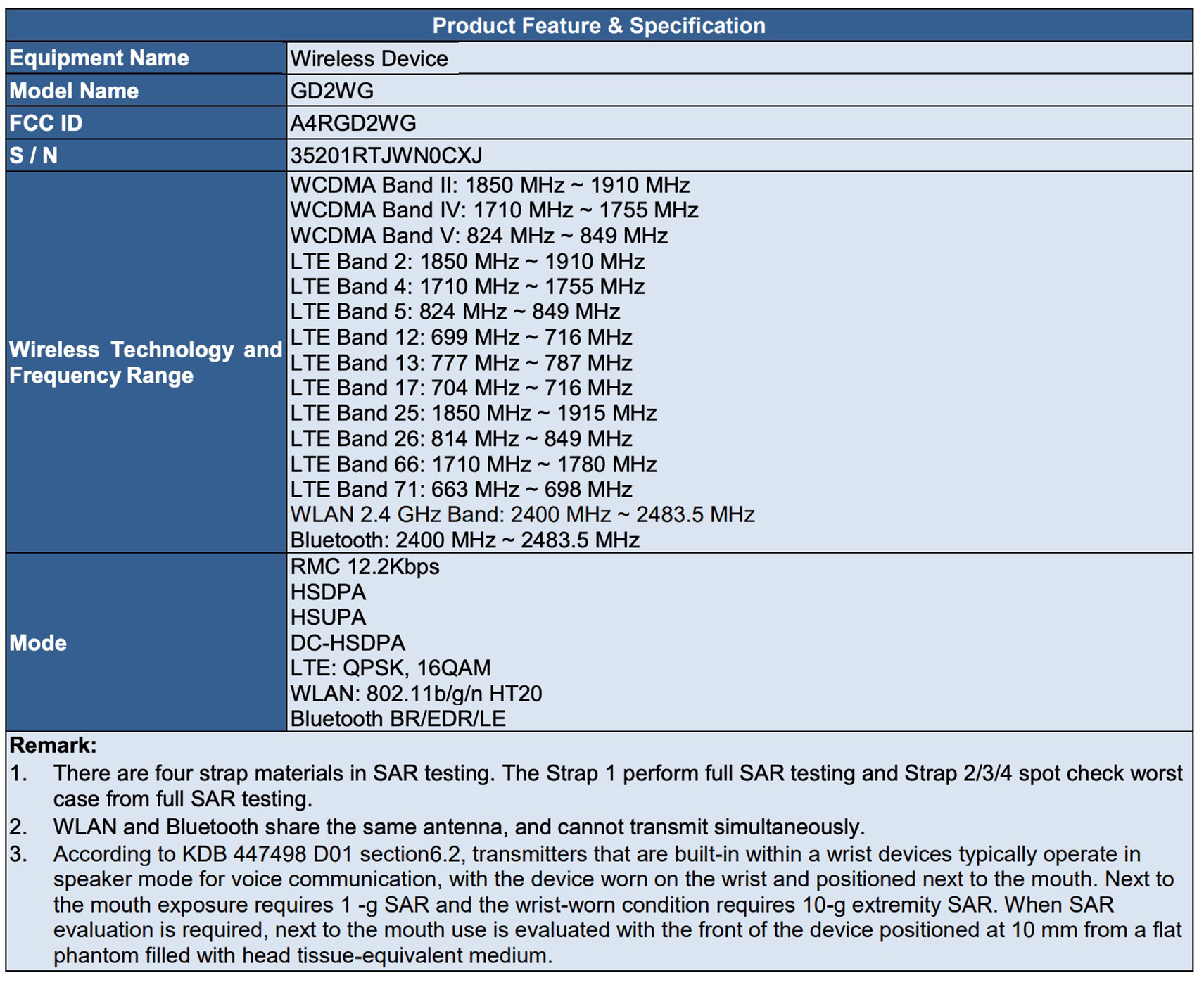 And that's pretty much it for the Pixel Watch 2 FCC reveal. They didn't slip-up and give us picture of the device or anything, but they did tell us that they are coming and these are the types of models to expect. We're gettin' there.