Samsung is releasing a new beta for Galaxy S23 series owners in the US, South Korea, and Germany. The beta is for One UI 6, based on Android 14. We're still waiting on the official announcement, but thanks to a slip up from Samsung Germany, we have the details early.
According to Samsung, One UI 6 will offer a, "decidedly simple look." Users will note a more modern and reduced appearance, such as in the revamped Quick Panel for convenient access to system settings. Samsung says that in One UI 6, a single swipe from the upper right hand corner of the screen will display the entire Quick Panel, which is one less swipe than what we have on One UI 5 right now. You'll need Instant Access to Quick Panel enabled for this to work, a new feature introduced in this beta.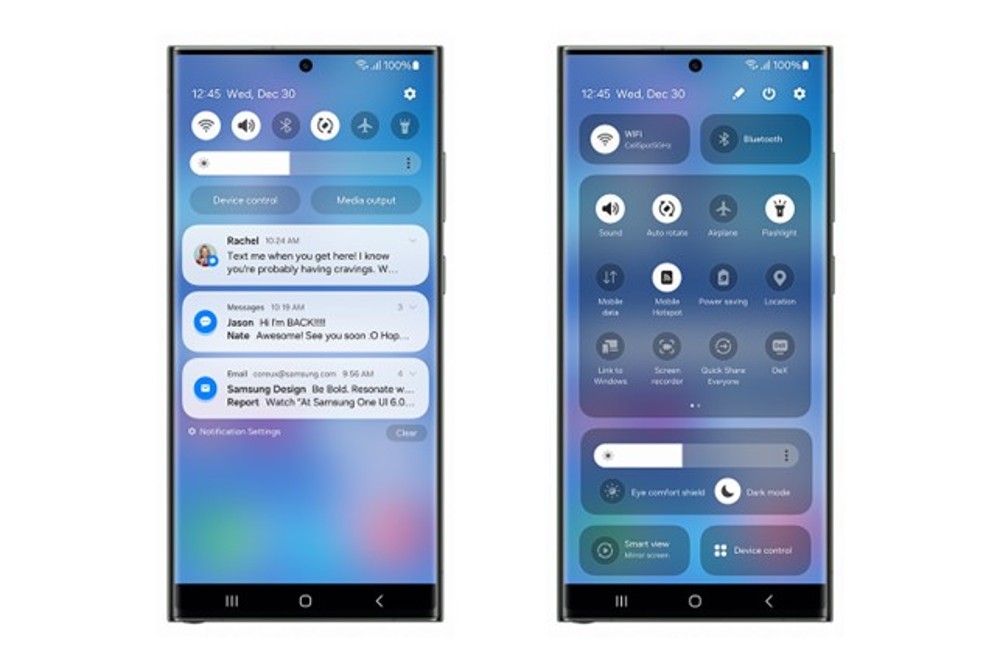 Samsung is also bringing more customization for certain situations.
Among other things, owners of the Galaxy S23 series now have the opportunity to set background images for the appropriate situations – for example, a photo of a quiet forest while the smartphone is in sleep mode. A new camera widget also makes it possible to specify the storage location for certain photos in advance.
How to Install One UI 6
Want to give One UI 6 a try? On your Galaxy S23 series phone, you'll need to open up Samsung Members and find the correct page to enroll your device into the beta. Once enrolled, you'll get notified when the beta is ready for downloading and installing. It's not live quite yet, but once Samsung makes all of this official, it should roll out quickly.
// Samsung (Germany)