Chrome for both Android and iOS has picked up 4 new features that Google says will help you quickly find things you may be looking for. The experience is now easier or more at find trending searches and related searches, touching to search, and you get to see even more suggestions when about to search. So much searching.
Let's dive further into these 4 new Chrome features coming soon all phones if they haven't landed already (many have on Android).
1. The first upgrade in Chrome search is a list of related ideas. When on a page in Chrome and you tap on the address bar, Google will now show you a list of topics relevant to what's on the page. Whether you are searching for ideas for an upcoming trip or recipe or sportsball team. Google says these could be as specific as local restaurants or tourist attractions.
This should be rolling out (if it hasn't already) to Android and iOS.
2. Trending is the next item. When you go to search directly in Chrome on the address bar in a new or fresh tab, you should see a listing of trending topics. You may need to scroll a bit if Google is showing you recent searches first. When you tap on a listing, it'll show you search results related to it.
This feature is on Android and rolling out "later this year" to iOS.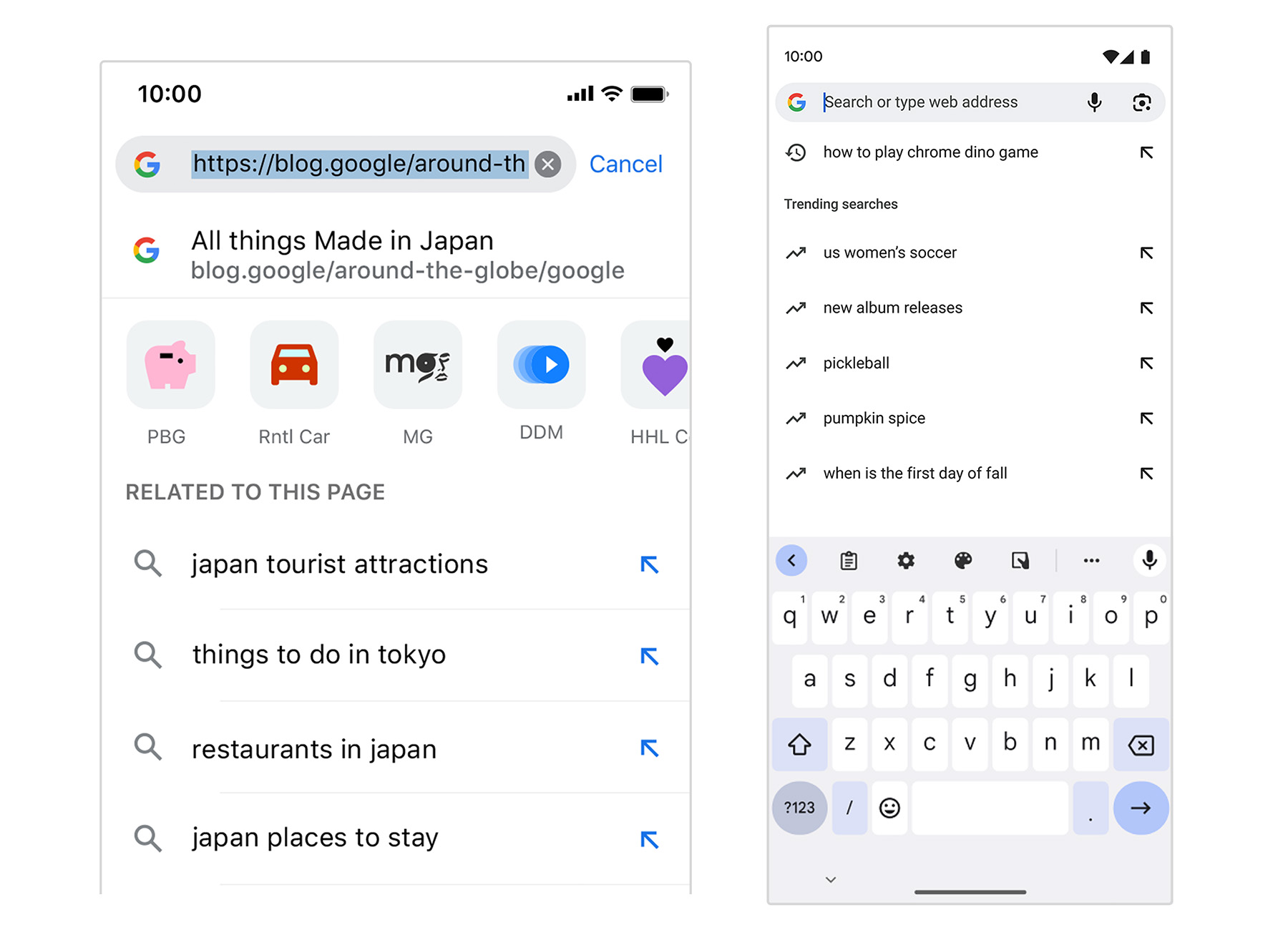 3. Touch to search related topics added. Pressing to select text items in Chrome isn't new and is without a doubt the easiest way to search for stuff. Google is now expanding that feature by showing a carousel of related ideas at the bottom of a Chrome tab. So now, when you press and select text, this little pop-up at the bottom of the page will appear with shortcuts to related searches.
This was already available on Android and should be on iOS today.
4. Finally, the suggestions of searches list expands. When you perform a search in the address bar on Chrome, it has offered up a list of suggestions. Now, that list of suggestions has expanded from 6 to 10. Hey, more info is often better, right?
Android has had this expansion, but iOS is seeing it go live as well.
Google Play Link: Chrome
// Google