Google has begun rolling out its Unknown Tracker alerts on Android to give you notifications when a Bluetooth tracker could be traveling with you that you weren't expecting.
First announced back at Google I/O, Google announced at the time that they were working with Apple to make sure Android users could also be notified if an Apple AirTag was used to track you in an unwanted fashion. Since AirTags are incredibly popular, and also used for the wrong reasons by weirdos, this was a big announcement.
That feature is rolling out in a way that will notify Android users if the owner of a tracker was separated from it and that tracker then travels with you. In other words, if stalking bro setup an AirTag as the owner and then stuffed it in the seat of your car, your Android phone can notify you of that. You can see what that notification would look like below.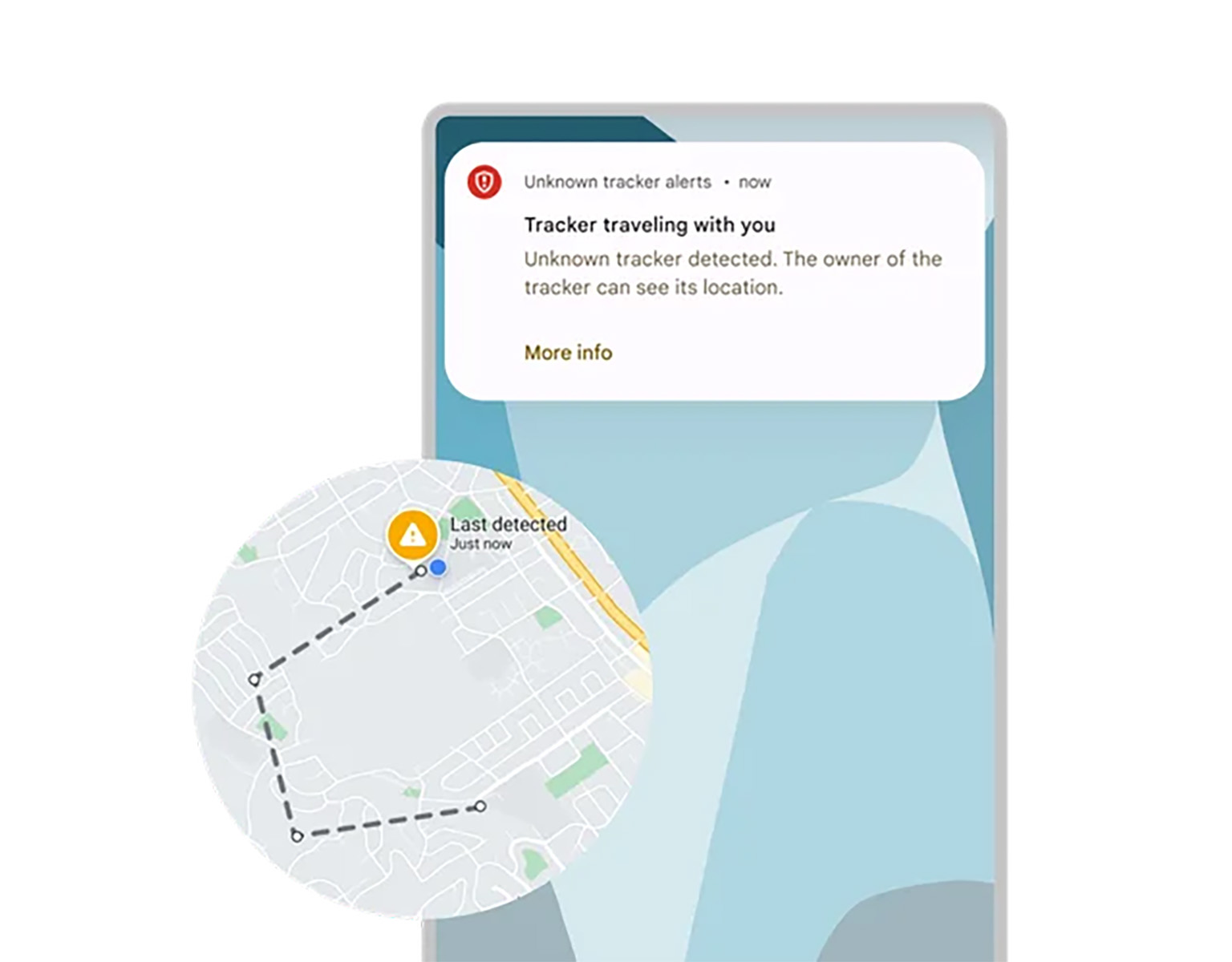 Should you receive an alert like that, you'll get tips on how to take some sort of action. You can first trigger the tag to ring and make a sound (it won't notify the owner). Then, that could lead to you accessing the device's serial number, which would then potentially tell you more info about the tracker's owner. It should also tell you how to physically disable the tracker. Google has some tips on disabling at this help page.
If you happen to be worried about the possibility of a tracker near you, you can trigger a manual scan of your surroundings now too. To do this, you'll head into Settings>Safety & Emergency>Unknown Tracker on your phone and then look for a "Scan Now" button. Google says this will take about 10 seconds to run before showing you a list of trackers near you that are separated from their owners.
This is different from Google's new Find My Device network. That new network has been delayed, according to today's announcement.
// Google