Opensignal published its latest 5G Experience findings this week, detailing that when it comes to US carriers, you should probably be with either Verizon or T-Mobile, while AT&T continues to lag behind in all notable categories.
Looking over the data, there's not one category where AT&T took home the gold. In fact, diving deeper into the state-by-state data, AT&T had zero outright wins, but did have 12 joint wins. To put that number into context, Verizon had a total of 173 outright wins and 59 joint wins, while T-Mobile came in with 63 outright wins and 52 joint wins. Based on those numbers alone, woof.
The categories tested and subsequently awarded are 5G Video Experience, 5G Live Video Experience, 5G Games Experience, 5G Voice App Experience, general 5G Availability, as well as both 5G download and upload speeds. In the handy graphic below, we can see who took home the gold in each category.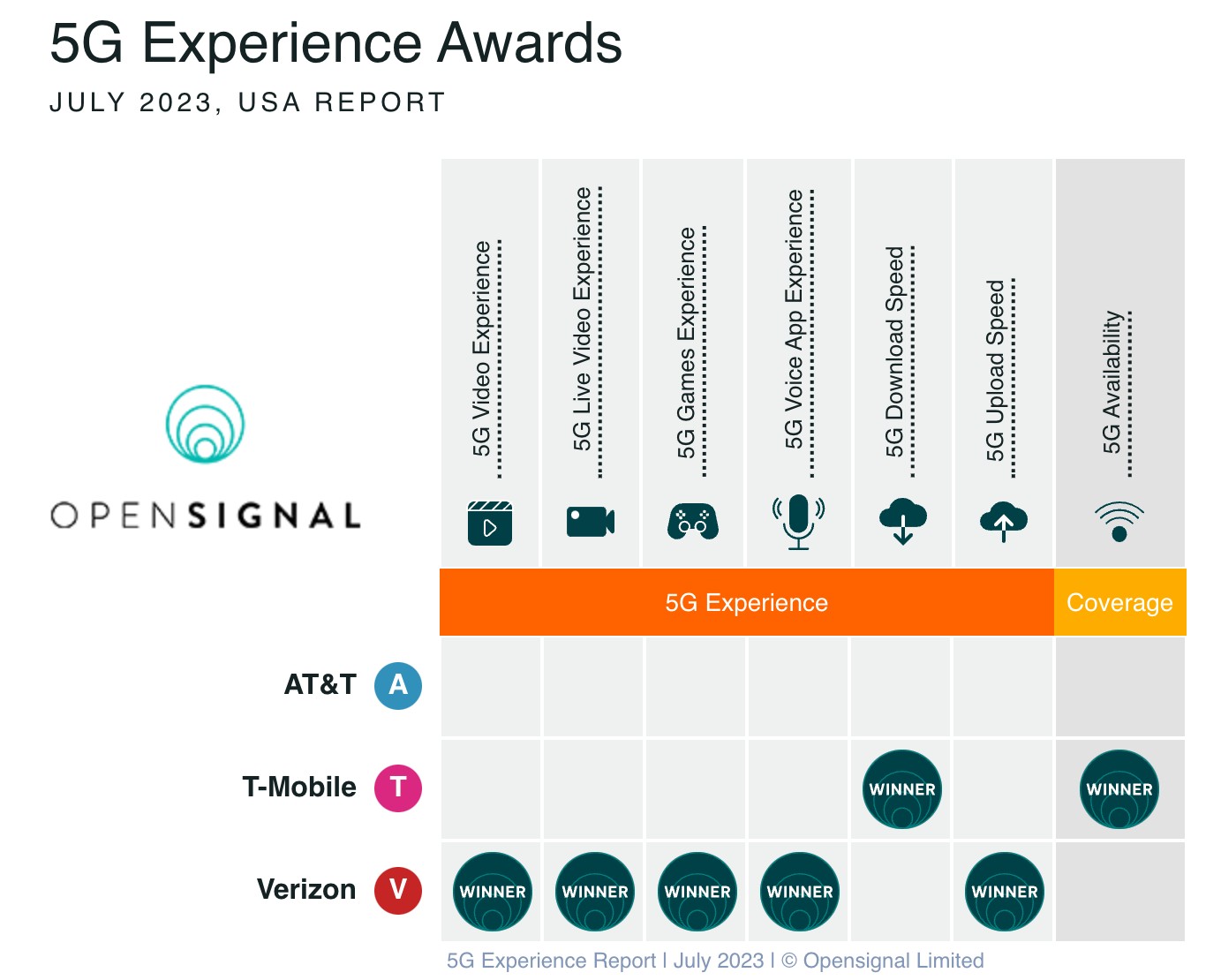 When it comes to plain ol' speed, T-Mobile should be your carrier of choice, so long as you live in an area that is well covered. In this testing period, Opensignal did find Verizon's 5G upload speeds to be slightly faster than T-Mobile's (18.5Mbps — 0.3Mbps ahead of T-Mobile), but who cares, they're upload speeds, amirite? Verizon took the majority of awards, including one for 5G gaming.
There is a lot of numbers and data to go over in these reports, so if you're in the market for a new carrier, we highly recommend you look it over. They're nifty charts and do paint a relatively easy to follow picture of the current state of 5G in the US.
// Opensignal