Qualcomm unveiled Snapdragon 4 Gen 2 this morning, set to power smart devices in the Value category later this year. 4 Gen 2 is the first 4-series Snapdragon chipset built on a 4nm platform, designed to provide improved battery life and efficiency.
Specs wise, there's a Kryo CPU offering peak speeds of up to 2.2GHz and up to 10% better CPU performance, Quick Charge 4+ support for very fast battery charging (50% of a battery in just 15 minutes), 120fps FHD+ display support, new AI enhancements for phone calls and mobile photography, as well as your connectivity portion powered by the X61 5G Modem-RF system.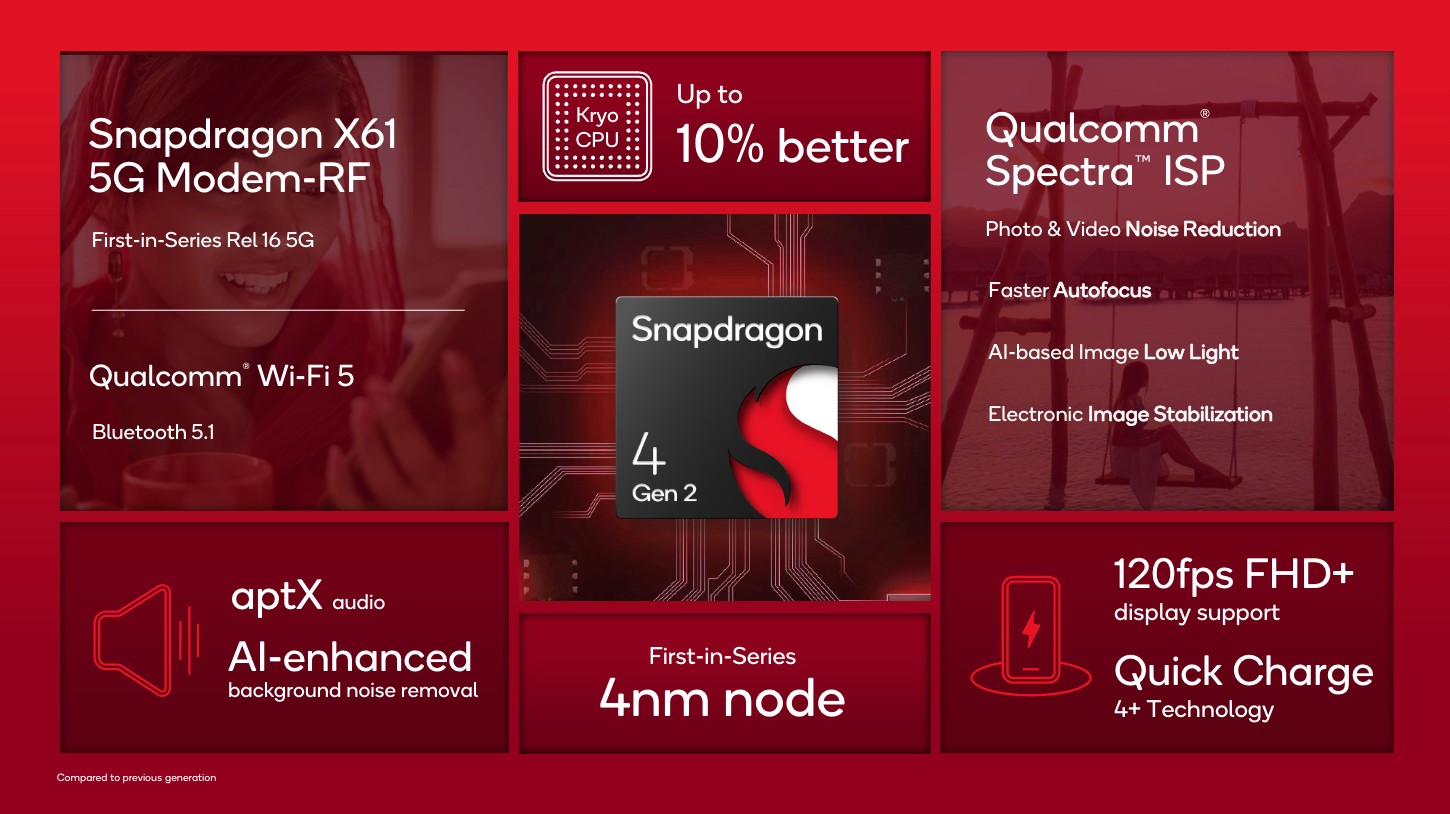 Phones utilizing this chipset should not be overly expensive, which means should you buy a phone featuring this silicon, you will be getting quite a bit of bang for your buck. Sadly, in newer Qualcomm fashion, we have no numbers on GPU performance, so expect no significant jumps in that department.
According to Qualcomm's announcement, we'll see the first phones featuring the Snapdragon4 Gen 2 from OEMs like Realme and Vivo later this year.
// Qualcomm