The "At a Glance" widget that Google refuses to let me remove on Pixel phones has made its way to the Pixel Watch, it seems. Only with this addition, Google isn't force-feeding it onto your watch and is instead letting you decide if you want to use it or not. What a concept.
The folks at 9to5Google discovered "At a Glance" as a new complication that appears to be tied to Google Assistant on the watch and can be added to select watch faces / layouts. We aren't sure if it arrived as a part of the June update or through a Google Assistant update (or a combination of the two), but here we are. Google does appear to be activating it server-side, because that's their thing.
What is "At a Glance," you ask? On Pixel phones, it's the widget that lives at the top of your main home screen that typically shows the time and weather. It can show you all sorts of other information as needed too, like upcoming calendar appointments, if someone rings your Nest doorbell, status of timers running on a Google Home device, and more. In my opinion, it is both useful and obnoxious because it can show timely info yet also can't fully be removed – Google will not let you fully reclaim the 4×1 space it takes up on a home screen.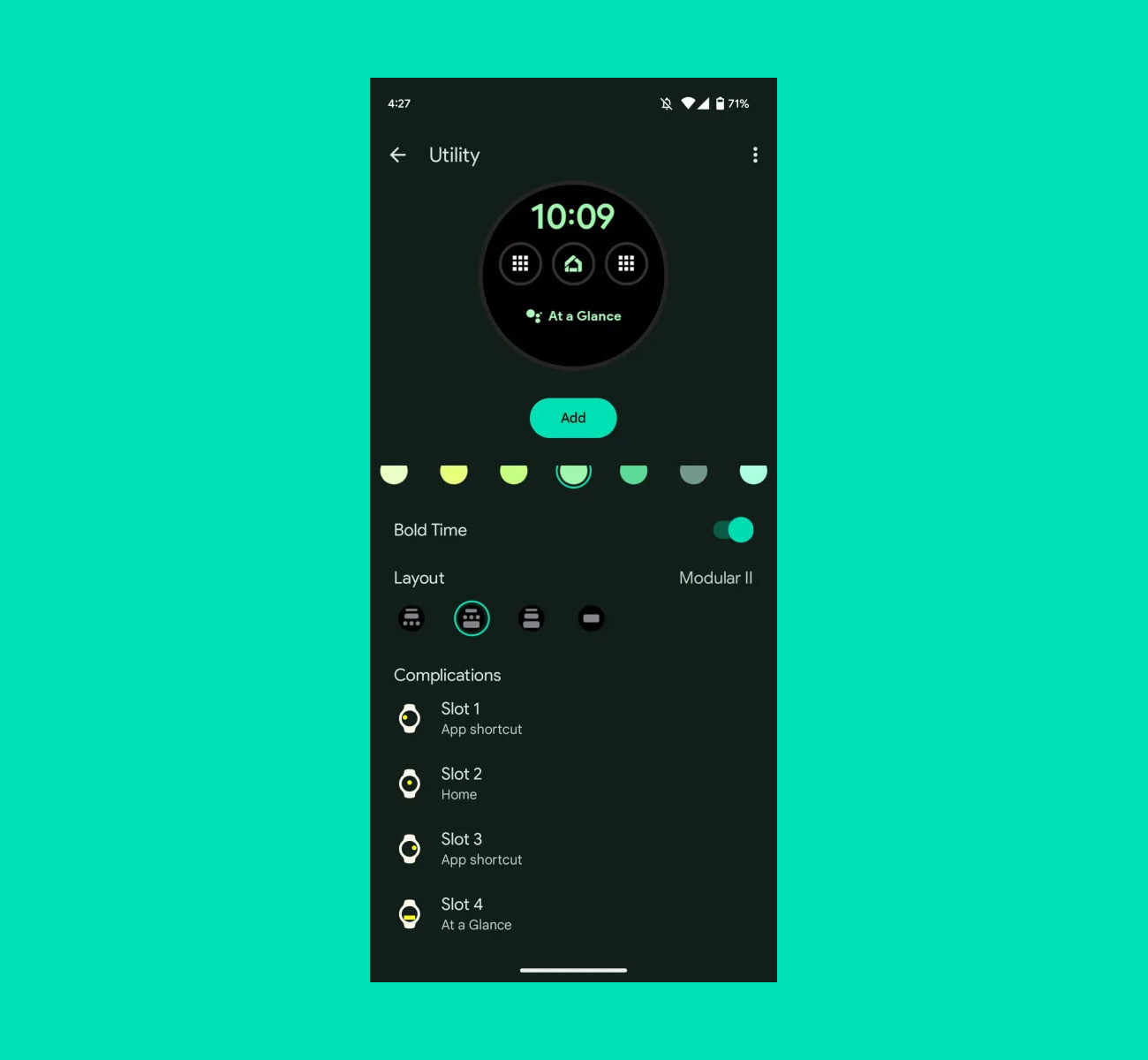 On the Pixel Watch, functionality seems limited at the moment to showing the date + weather and upcoming calendar appointments. And that's cool, as the complication at least does double duty of weather and the date in a single slot. Maybe one day it'll expand capabilities to other At a Glance features.
If you'd like to add it, you'll need to use Modular II or Modular III layouts of the Utility watch face.