Google has let slip that it intends to soon turn your Pixel (and possibly other supported Android devices) into a dashcam via the Personal Safety app. Discovered via a dogfood build of the app, which are builds of apps intended for Google's internal purposes only but sometimes get made public, the feature has now been fully outed and detailed.
When enabled, the new dashcam feature will turn your supported Android device into a fully fledged dashcam, which seems very useful considering our phones have way more tech than the average dashcam anyway. They have cellular connectivity, GPS, a wide range of sensors, as well as high-quality video and audio recording components. Under the settings for the feature, users can toggle or untoggle audio recording, toggle automatic recording as soon as the phone connects to a car's Bluetooth, and manage storage.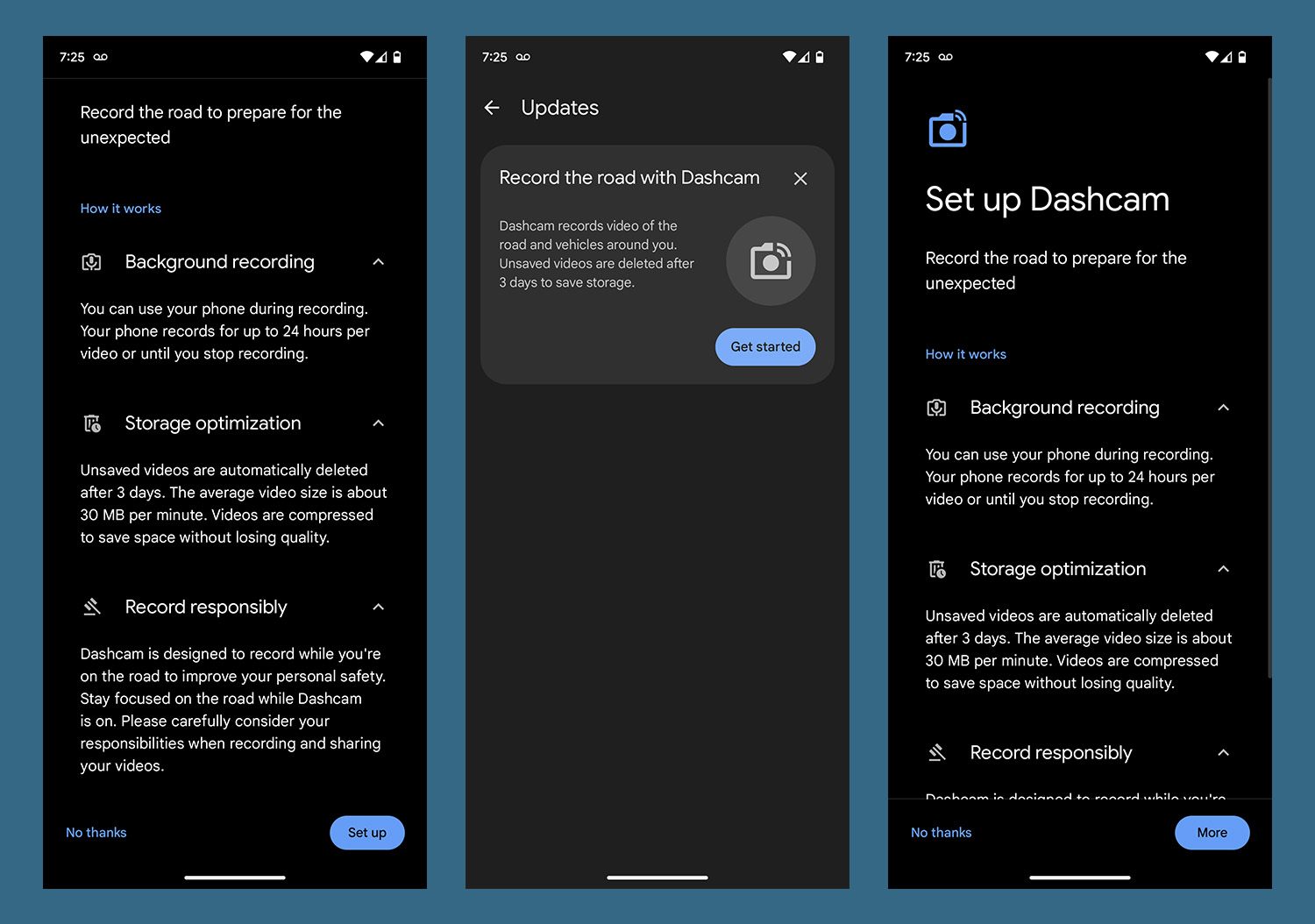 Out of the box, it shows that videos are automatically compressed, weighing in at around 30MB per minute of video recording. The feature also notes that videos are deleted automatically after 3 days.
Considering how built out the feature appears to be, we have to assume the June Feature Drop for Pixel phones is a good time for Google to release this. On that same note, no where in the feature did it mention Pixel exclusivity, so we don't know for sure on what phones you'll be able to find this feature. Our hope is that it's not an exclusive, as safety should never be exclusive to just those with a particular brand of Android phone.
// 9to5Google