The current Google Find My Device service is mostly useful, assuming the device you are trying to find has location capabilities and is connected to the internet. But what if neither of those things are on it, like with a pair of headphones? Google is changing its Find My Device network to help locate even more devices.
New Find My Device experience
"Later this summer," a new Find My Device experience will launch that can locate devices even if they are offline. The Find My Device network will start to use the billions of Android devices across the world through Bluetooth proximity and then ping you with their location.
Google says this location data is crowdsourced, but also end-to-end encrypted. That should mean that not even Google can see your location. This information is strictly for you, even if it used an in-the-wild device to find your missing item. It's wild and a bit weird to think about, but it's pretty cool tech.
Obviously, phones will be a part of this new Find My Device network, but it will soon expand to include Pixel Buds, Sony and JBL headphones, and Bluetooth trackers (from tile, Chipolo, and Pebblebee).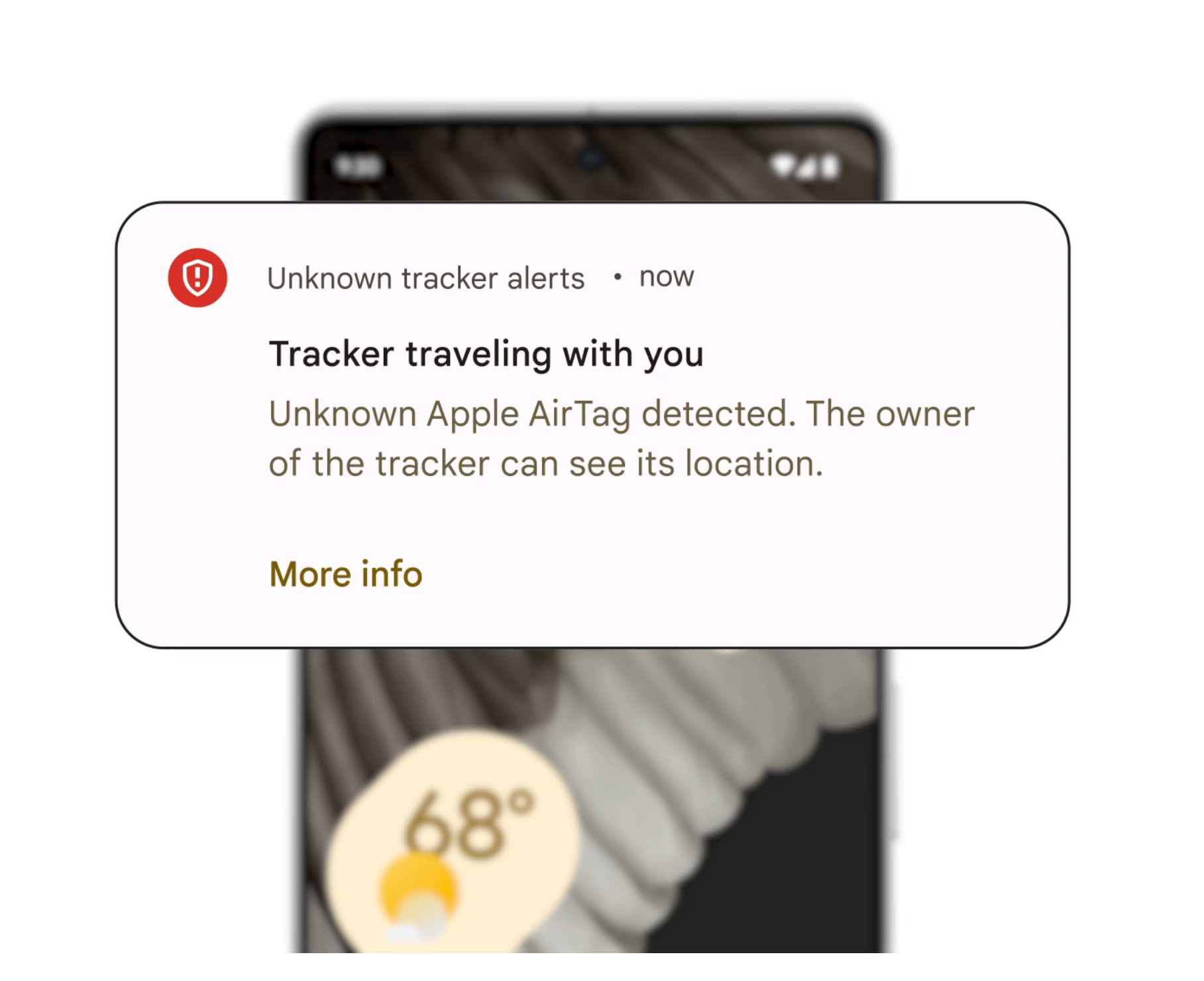 Tracker alerts on Android
On a related note, you may recall from a week ago that Google and Apple announced a partnership to help everyone receive alerts of unwanted Bluetooth tracker. At I/O today, Google showed off what those alerts would look like on Android. They plan to launch these alerts this summer.
// Google