Currently on Pixel devices and a few other Android phones, when a user decides if they want to hear or mute notification sounds, that choice also involves what happens to your ringtone. For example, if I set my phone to vibrate on incoming calls, that same rule applies then to notifications. There's no separation between the two at the OS level. According to Google, that's soon to change.
Detailed via Google's own Issue Tracker website, it was announced that a separation of notification and ringtone volume is coming to Android. As written, "The requested feature will be available in a future build," which is fantastic news considering this is how things used to be back in the day.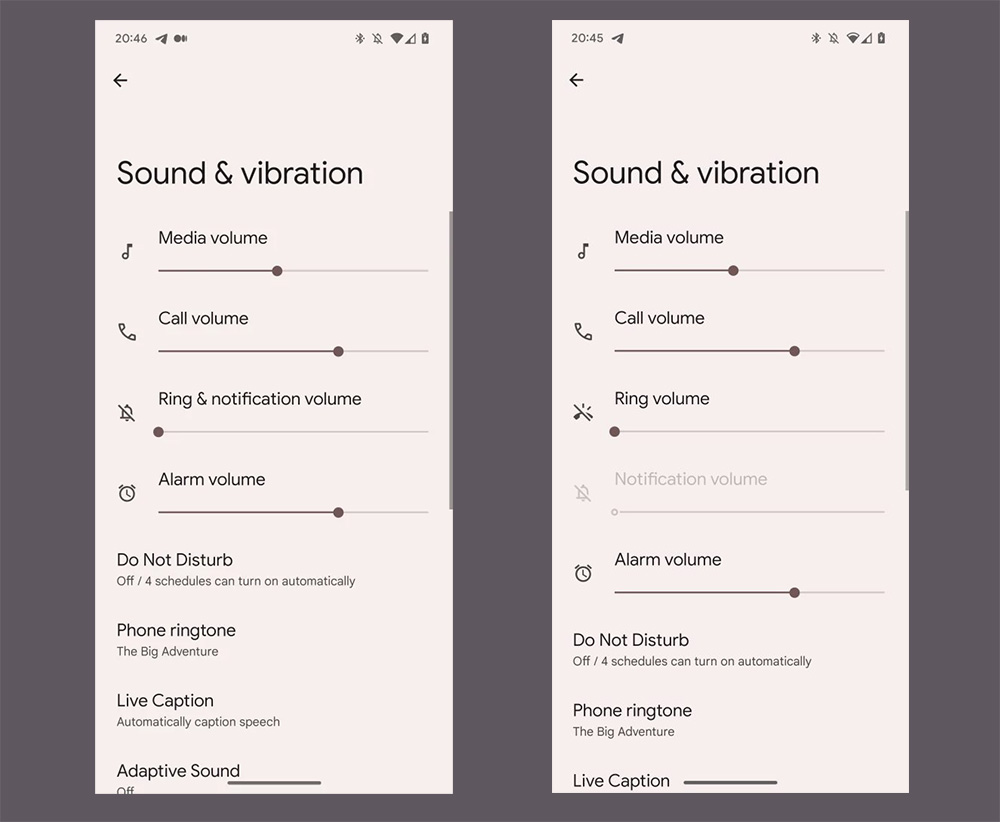 This is not the first time we've seen this news. In fact, it was first noted that a separation of notification and ringtone volume was happening back in December, 2022. It looks like Google has finalized the move and will eventually plug the change into a build of Android for users. Sweet.
It was weird to group them in the first place. Always give people the choice. Personally, I've had my phone on mute for the past couple of years, a trick that Kellen taught me a while back. It was a game changer. Soo much more peaceful.
// 9to5Google