Peloton runners, bikers, and rowers who also find themselves a part of the Samsung Galaxy ecosystem are in for a new treat this week. Samsung and Peloton announced that the Peloton Watch App is now available for both the Galaxy Watch 4 and Galaxy Watch 5 lineups, allowing Peloton users to connect the Wear OS-powered smartwatches directly to their fitness apparatus.
The goal of the app is rather simple. With it connecting your smartwatch to a bike, treadmill, or rower, you'll be able to see your heart rate data taken directly from the watch and up on your Peloton's monitor.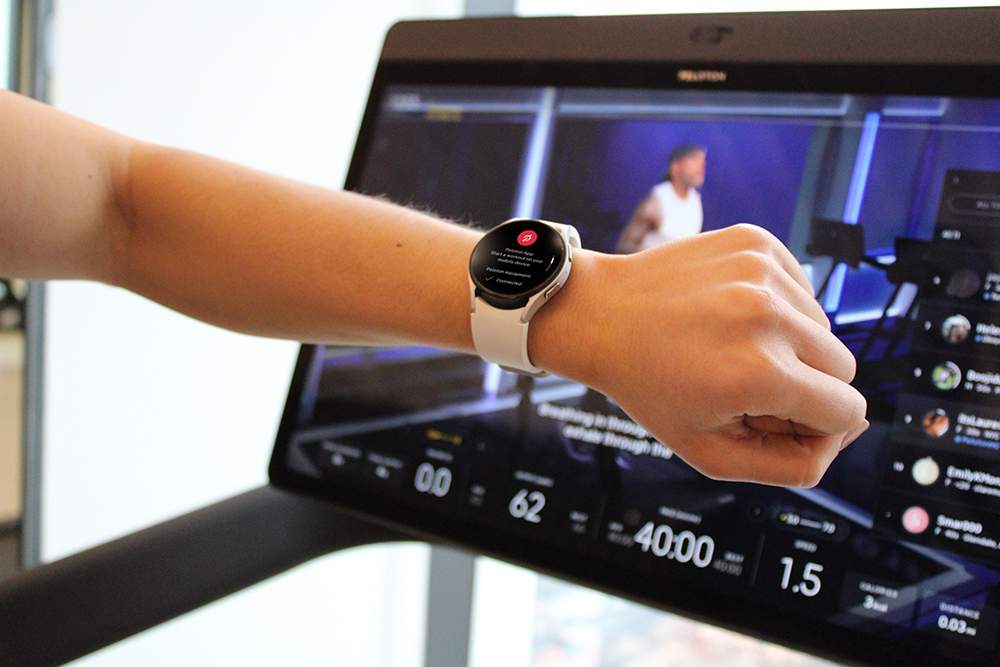 Getting it fired up is easy. After you select a workout on a piece of Peloton equipment, open the Peloton Watch App, then a prompt will appear to pair the two devices. Simply tap "connect" to see your heart rate displayed on the Peloton monitor. Easy money!
Download the app to your Galaxy watch by following the link below.