Gboard, the keyboard made by Google that I immediately put on every phone I use, is seeing a really nice update that changes up the keyboard's toolbar to give you a customized experience.
The update, which could be only rolling out to Gboard beta users at the moment as version (v12.6.06.491625702), introduces a new launcher button in the top left of the toolbar with the keyboard open. That new launcher button opens an options/shortcuts/feature menu along with a top bar that you can customize. This new launcher lets you hold and drag to customize the buttons that show at the top of the keyboard as you use it.
You can see examples below, where I've changed my Gboard to show emoji, GIF, clipboard, and settings shortcuts next to the launcher. I also left the microphone button off to the right side, but you can remove it (or move it) if you want. That may sound somewhat unbelievable, but you really can remove the voice-to-text microphone and then leave the space blank.
Speaking of blank spaces, if you don't need shortcuts in the Gboard toolbar because you mistakenly press them too often while typing, you can remove everything. Well, you can remove everything except the launcher, as that button still allows you to access those other options when necessary. Want to go nuts? By my count, you can put up to 6 shortcuts in the toolbar.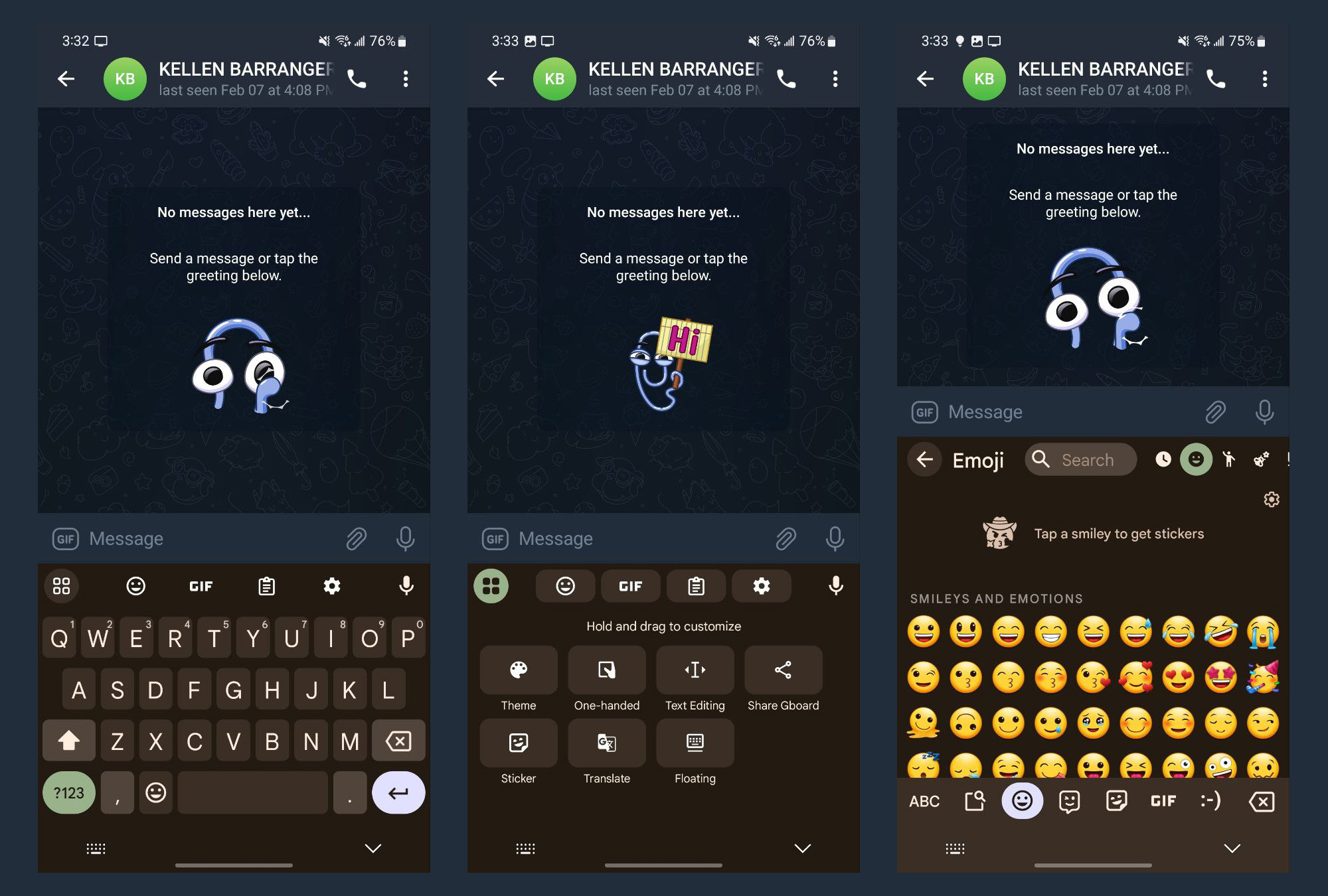 Again, this update appears to be rolling out now through the Gboard beta program. If you aren't yet in that, feel free to hit that Gboard link below to open its listing on the Play Store on your phone. You should then see an option to join the beta program. Once you join, within a few minutes you should receive an update to the latest available version.
Pretty cool update, right?
Google Play Link: Gboard