The first developer preview of Android 14 dropped earlier today and we were quick to flash it. Our Pixel 7 and Pixel 6 devices are up and running this new version of Android in hopes that we'd find a whole bunch of fun stuff to share back with you. As it turns out, this first developer preview is just that, a preview with mostly developer-focused and behind the scenes stuff. If there will be a bundle of user-facing features in Android 14 to get you and I excited, it's not here just yet.
That said, we dug through settings and also leaned on the legend, Mishaal Rahman, who did what he always does with new builds like these and found those little changes that you may not notice, but that end up being meaningful in the bigger picture of Android. So there is new cool stuff in this first Android 14 Developer Preview 1, and this is a brief look at some of it.
Android 14 is UpsideDownCake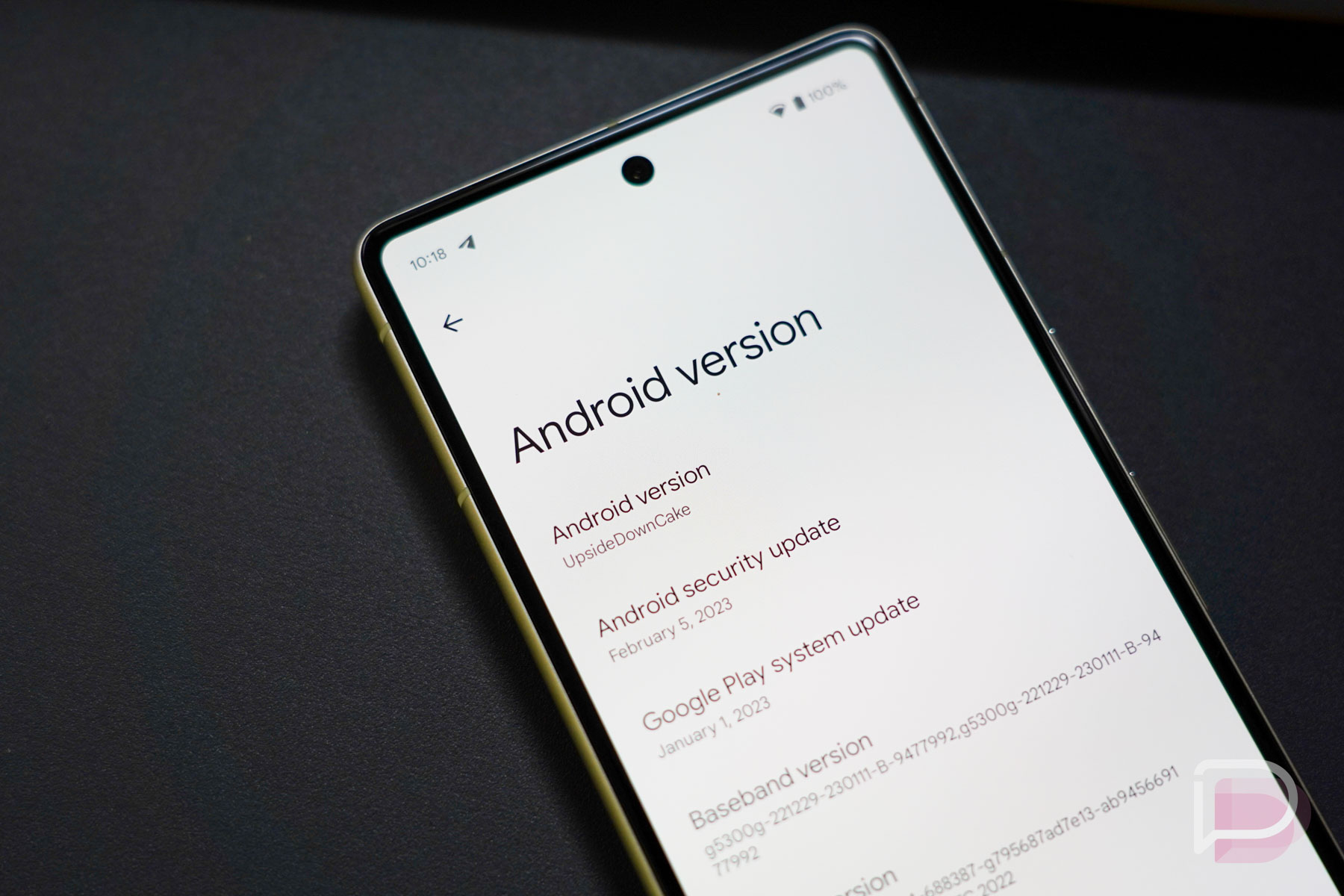 Yep, that's the internal dessert name. Google doesn't make a big deal of these anymore, but so you know, that's what it is called.
Screen on time is back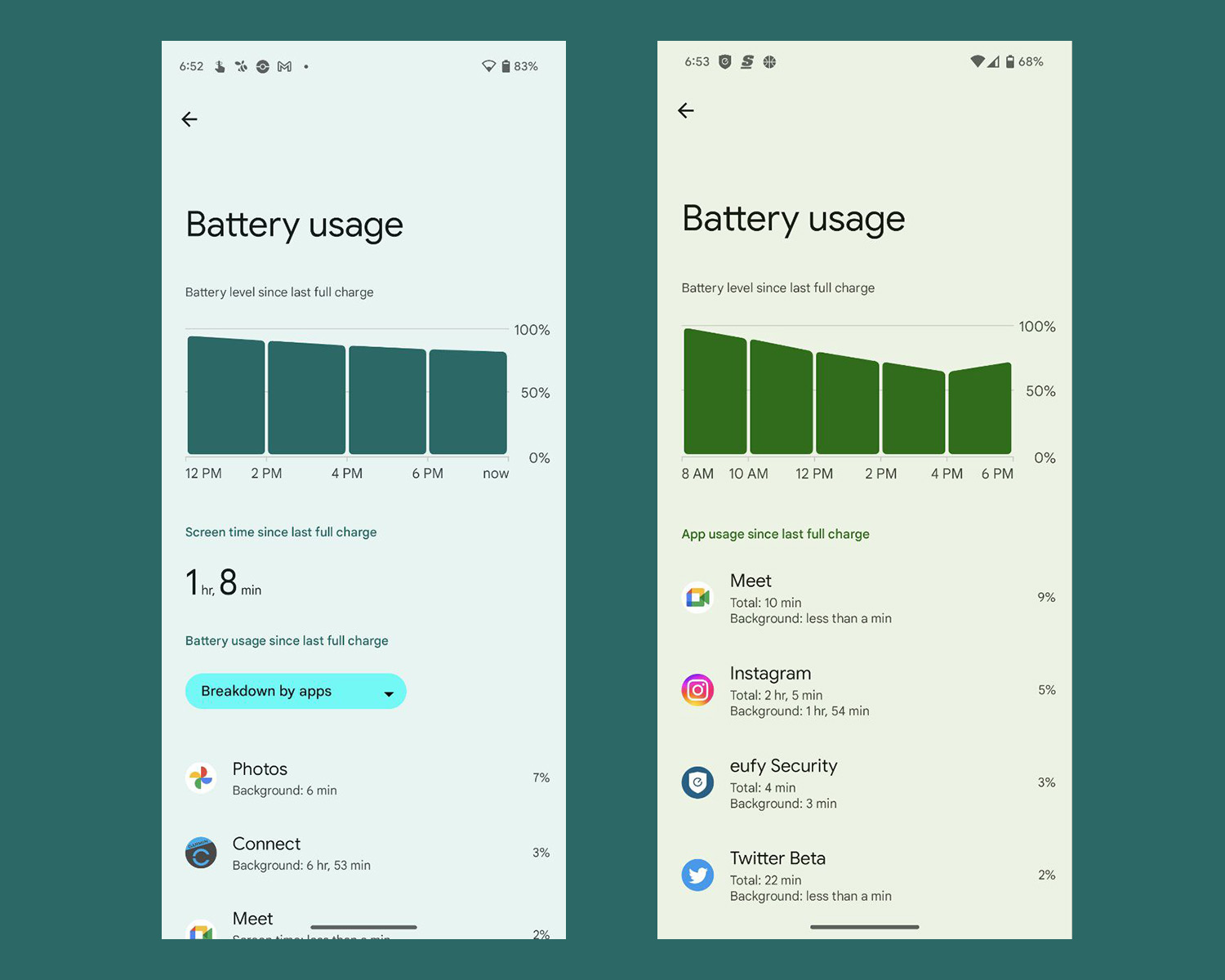 Android 14 vs. Android 13
OK, screen on time reporting didn't ever really go away, but Google sure didn't make it as obvious as we'd like when looking at battery stats. In Android 13, you had to go the battery usage section and then scroll to the bottom of the initial list to find the "System usage since last full charge" section. Expanding that would then show you system usage items, including screen on time.
In Android 14, at least for this first preview, Google is putting screen on time front and center of the battery usage section. Like, look at the image above on the left and you'll see it as clear as ever. Yay.
Carrier bloatware detection
There's a lot of arguments about what's considered "bloatware", but I think we can all agree that 17 apps being installed in the background when you insert a carrier's SIM counts, right?!

Android 14 has a new feature that detects and helps you uninstall that kind of bloatware! pic.twitter.com/zRBEfQCkxs

— Mishaal Rahman (@MishaalRahman) February 8, 2023
Mishaal discovered and wrote about an "Apps installed in the background" setting that was buried behind a developer flag. When enabled (or should this feature go live with stable Android 14 later on), this would identify all of the apps that are installed in the background, presumably by your carrier who likes to load up sh*tty bloatware once you install their SIM card in your phone.
Google appears to be making it easier than ever for those apps to be uninstalled using this new settings area, saying in the UI:
"Your device manufacturer may install apps on your device in the background, or allow your carrier and other partners to do so. Any apps listed here aren't required for your device to function normally. You can uninstall apps you don't want."
I love the subtle dig about the apps listed here "aren't required for your device to function normally" and that you should feel free to uninstall any you don't want. Good on you, Google, as long as you keep this in and don't cave to carriers who are about to complain about it.
Warning on apps that are too old to install
Android 14 will now warn you when you install an app that targets API level 27 or lower (ie. Android 8.1 or older). The threshold that triggered this warning was previously set at API level 22 (Android 5.1) in Android 10. https://t.co/dl7wRIXPvU pic.twitter.com/uFG07fS2bg

— Mishaal Rahman (@MishaalRahman) February 8, 2023
We talked briefly about this earlier today, but there is indeed a warning if you try and install older apps that Android 14 isn't fond of. The idea here is that any app that targets API level 27 or lower will produce this warning when you install. Google has targeted this API level because spyware d*ckheads use it to avoid some of Android's protections.
Better wireless reset options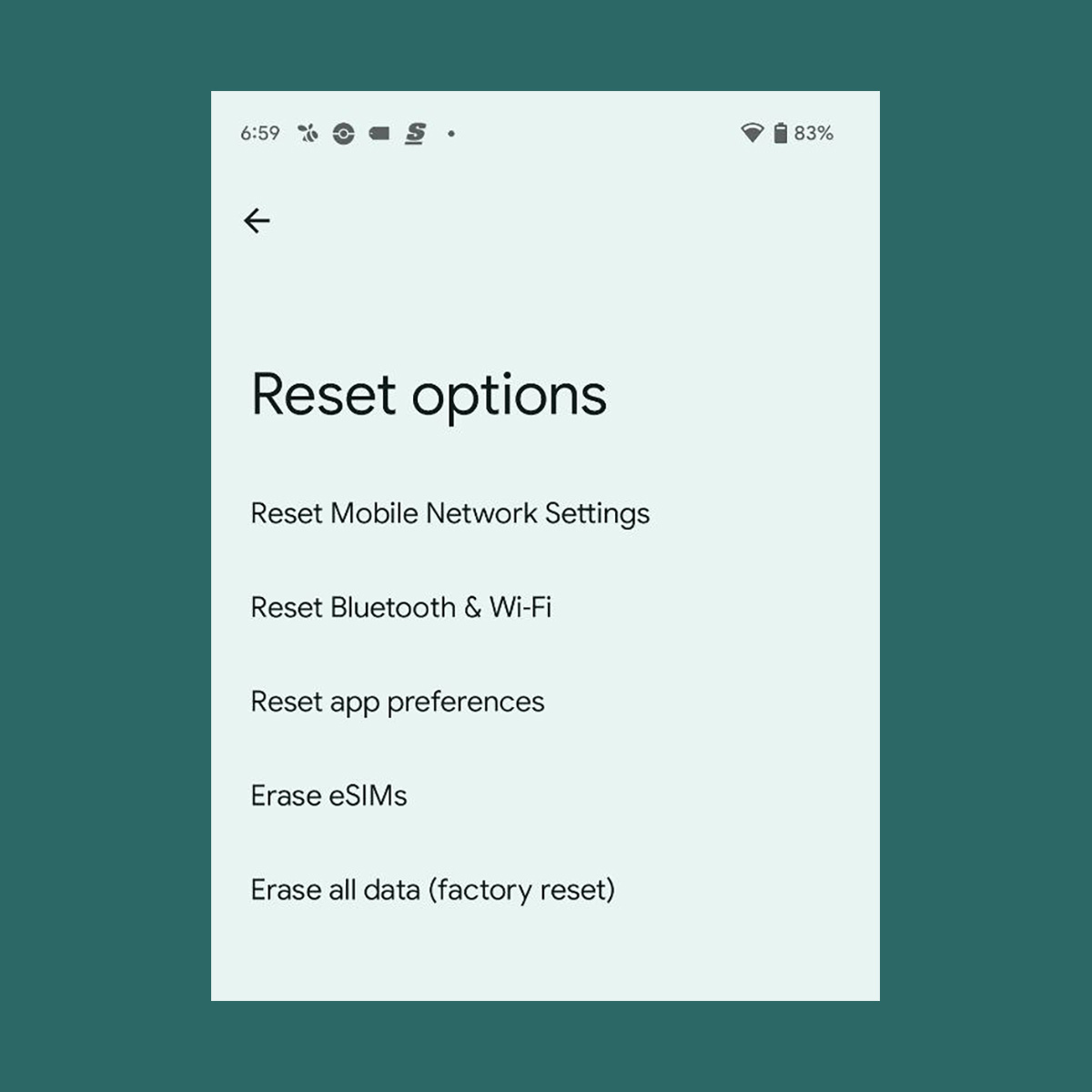 You may not know this, but Android lets you do smaller scale resets on your phone that let you try and fix things like WiFi or mobile network problems without having to fully factory reset your phone. In Android 14, they are separating mobile from WiFi and Bluetooth.
This is a really nice change. In the past, if you were having issues with a mobile connection and you went to reset it to try and fix whatever is causing you problems, it also then reset all of your Bluetooth connections and WiFi. It sucked. I just did it with my wife's phone a few weeks ago and trust me when I say it wasn't fun to then reconnect all of her Bluetooth devices again.
Now, if your mobile connection is messed up, you can just reset mobile. WiFi and Bluetooth are still bundled in the same, but that's probably not going to be as big of a pain to deal with reconnecting to WiFi if you are in need of wiping Bluetooth.
App cloning!
Android 14 is preparing to add an app cloning feature! Many OEMs/third-party apps offer this functionality already, but it's nice to see work on this in Google's version of Android. pic.twitter.com/xAynlbwmOd

— Mishaal Rahman (@MishaalRahman) February 8, 2023
Ever wanted to clone an app to utilize multiple sign-ins or accounts? Yeah, you can do this on a lot of other Android phones already (like Samsung and OnePlus phones), but not on Google Pixel phones. That could change with Android 14! Within the Apps section settings, we could soon see an option called "Cloned Apps," according to screenshots from Mishaal above. He must have found another hidden flag for it, because that option is not present on our Pixel 7 with Android 14.
And that's probably it for the biggest stuff. There are probably dozens of other small changes, but these handful stood out as items you might want to take advantage of once Android 14 hits beta and you install it on your supported Pixel phone.