Citizen unwrapped a new Wear OS watch this morning and it's called the Citizen CZ Smart Smartwatch. Not kidding on that name, but let's try to ignore that goofiness and talk about the fact that it looks pretty nice and has solid specs.
The Citizen CZ comes in two styles: Casual and Sport. The Casual model ships in a 41mm case, while the Sport model grows to 44mm. Both have a 1.3″ AMOLED display (416×416, 326ppi), Snapdragon 4100+ chipset inside with 8GB storage, 1GB RAM, "24+ hours" battery life with "faster" charging, WiFi, Bluetooth, GPS, NFC, microphone, and speaker.
Each sports a case made of 316 stainless steel and that can handle 22mm watch bands. You'll find plenty of color options too, with gold, silver, black, rose gold, and blue in various models. The Casual model can be seen at the top of this post, while the Sport model is just below.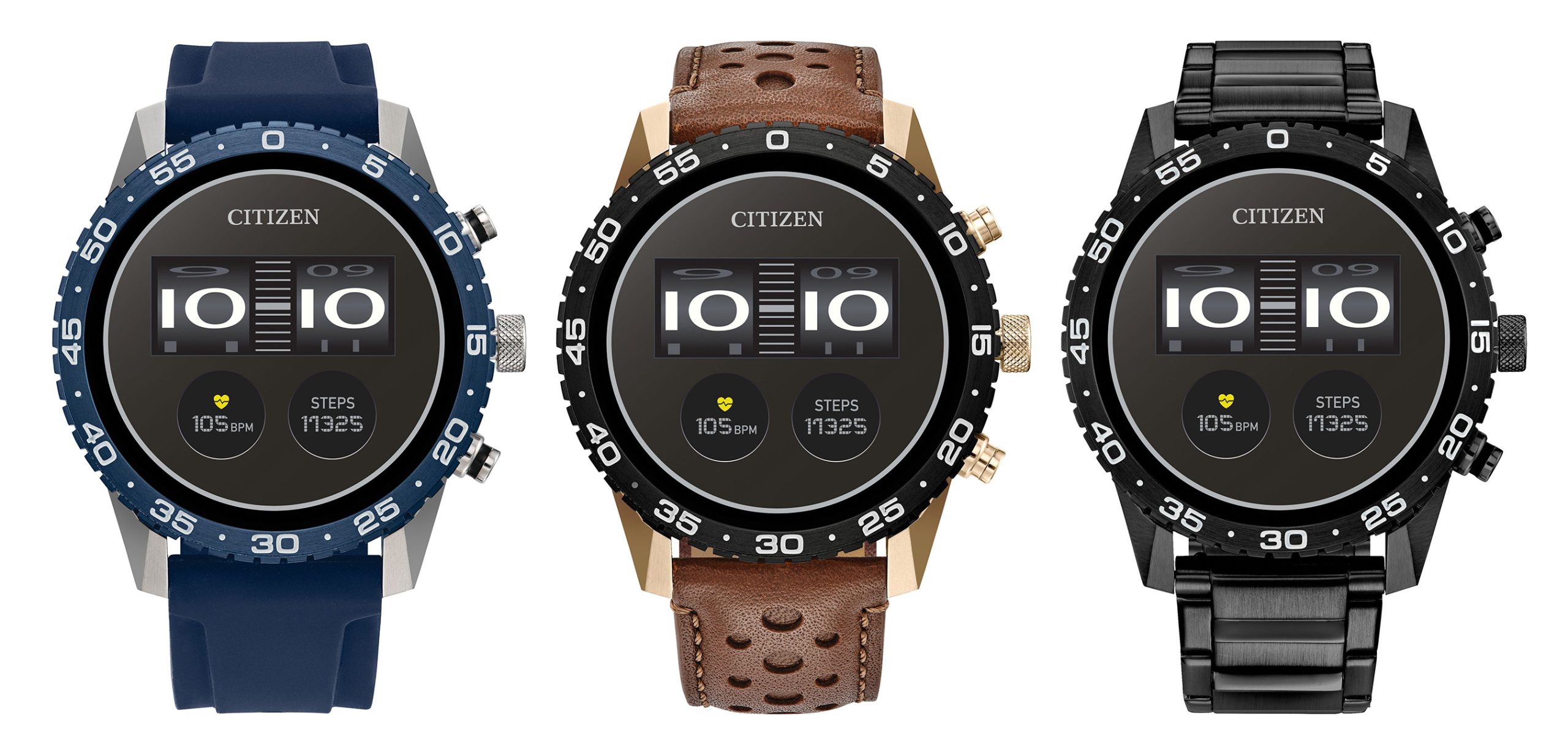 Outside of specs, Citizen is pitching a health focus for this new CZ smartwatch line. They have included the YouQ application that will try to help you "understand and anticipate patterns of fatigue and alertness" while also offering "customized insights and personalized strategies to build better habits to maximize a wearer's daily potential." We're talking neural network action, a person's chronotype, and Alert Scores. The app and watch combined track sleep patterns, activity, and heartrate (SpO2), and look for your "unique characterization, rhythms, and habits to enhance personalization."
You can even take an Alert Monitor test to measure your alertness. I have no idea what an alertness score means, but that's some wild stuff and I kind of want to try it.
The Citizen CZ launches in March.