A new member of the Galaxy S20 family was made official this morning, the Galaxy S20 FE (Fan Edition). Priced starting at $699, this device can be seen as a competitor to plenty of devices on the market, but with so many Galaxy phones on the market, it could be seen as more of a competitor to Samsung's own range of smartphones.
For specs, it's no slouch, perfectly aligning itself as sort of an entry into the Galaxy S20 lineup. It features a 6.5-inch flat FHD+ Super AMOLED with 120Hz refresh rate, same Snapdragon 865 processor as the other S20 models, 6GB RAM, a triple rear camera setup, 4,500mAh battery, optical fingerprint reader (the other S20 models have ultrasonic), NFC + MST for all your mobile payment needs, an IP68 rating, plus Android 10 with One UI at launch.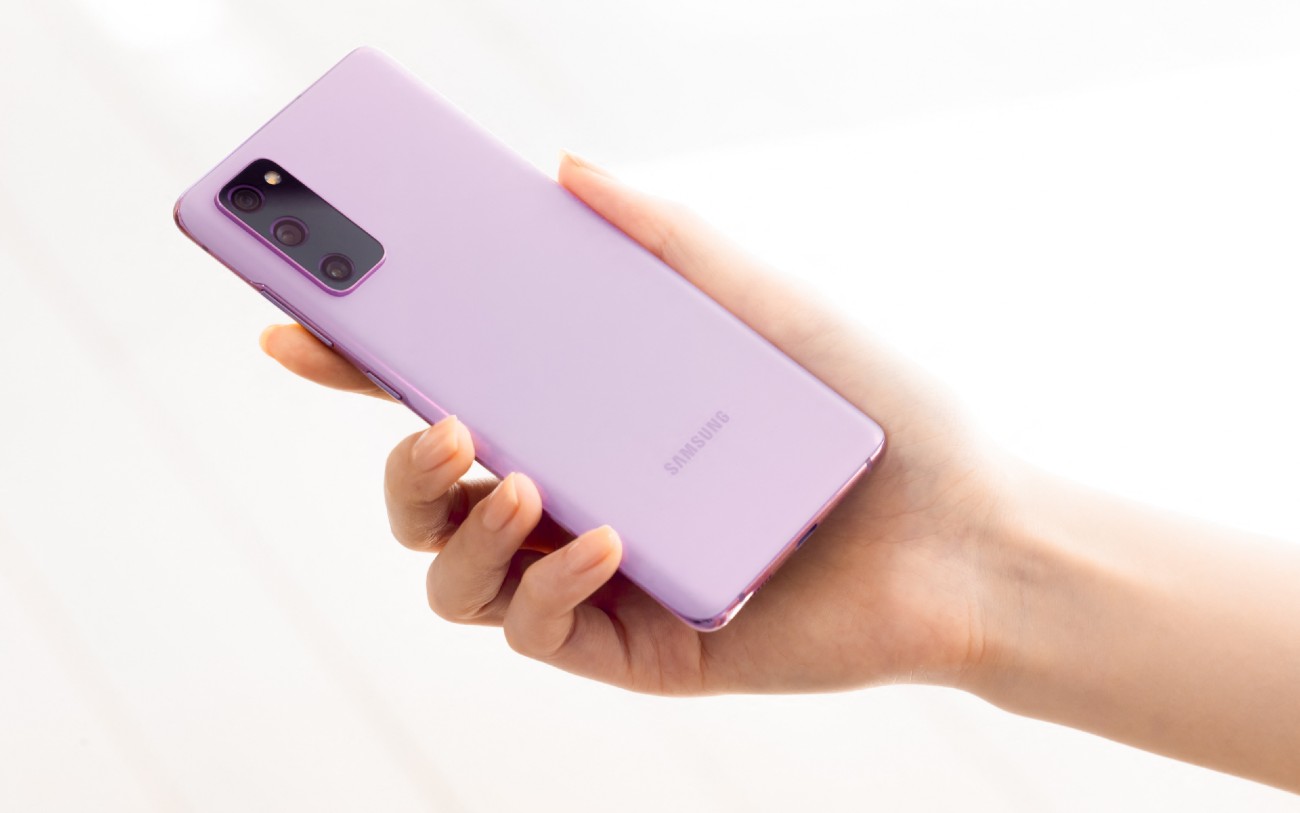 You'll find this device at the usual retailer locations starting October 2, though, Verizon is getting their own special UW model. Coming in all sorts of colors — Cloud Red, Cloud Orange, Cloud Lavender, Cloud Mint, Cloud Navy and Cloud White — the phone is available for pre-order starting today. Should you bring in the right trade-in, you can get the phone for as low as $249.
Honestly, that flat display with 120Hz is sorta tempting.
---
Galaxy S20 Family Specs
Galaxy S20 Ultra
Galaxy S20 Plus
Galaxy S20
Galaxy S20 FE
Samsung One UI 2
Android 10
Samsung One UI 2
Android 10
Samsung One UI 2
Android 10
Samsung One UI
Android 10
Display
6.9-inch Quad HD+ Dynamic AMOLED 2X
Infinity-O Display (3200X1440)
HDR10+ certified
120Hz display support
6.7-inch Quad HD+ Dynamic AMOLED 2X
Infinity-O Display (3200X1440)
HDR10+ certified
120Hz display support
6.2-inch Quad HD+ Dynamic AMOLED 2X
Infinity-O Display (3200X1440)
HDR10+ certified
120Hz display support
6.5-inch flat FHD+ Super AMOLED
Infinity-O Display (1080x2400
HDR10+ certified
120Hz display support
Processor
Snapdragon 865
Snapdragon 865
Snapdragon 865
Snapdragon 865
Memory
16GB RAM (LPDDR5) with 512GB internal storage
12GB RAM (LPDDR5) with 128/256GB internal storage
5G: 12GB RAM (LPDDR5) with 128/256/512GB internal storage
LTE: 8GB RAM (LPDDR5) with 128GB internal storage
5G: 12GB RAM (LPDDR5) with 128GB internal storage
LTE: 8GB RAM (LPDDR5) with 128GB internal storage
6GB RAM (LPDDR5) with 128GB internal storage
One MicroSD slot (up to 1TB)
Cameras
Rear Quad camera:
- Ultra Wide: *12MP, F2.2(120˚)
- Wide-angle: *108MP, F1.8(79˚), PDAF, OIS
- Telephoto: **48MP, PDAF, F3.5(24˚), OIS
- DepthVision

Front: 40MP, PDAF, F2.2(80˚)
Rear Quad Camera:
- Ultra Wide: *12MP, F2.2(120˚)
- Wide-angle: *12MP, F1.8(79˚), Super Speed Dual Pixel AF, OIS
- Telephoto: *64MP, PDAF, F2.0(76˚), OIS
- DepthVision

Front: 10MP, Dual Pixel AF, F2.2(80˚)
Rear Triple Camera:
- Ultra Wide: *12MP, F2.2(120˚)
- Wide-angle: *12MP, F1.8(79˚), Super Speed Dual Pixel AF, OIS
- Telephoto: *64MP, PDAF, F2.0(76˚), OIS

Front: 10MP, Dual Pixel AF, F2.2(80˚)
Rear Triple Camera:
- Ultra Wide: 12MP, F2.2 (123)
- Wide-angle: 12MP, F1.8 (79˚), Dual Pixel AF, OIS
- Telephoto: 8MP, F2.4(32˚)

Front: 32MP, F2.2(80˚)
Battery
5000mAH
Fast Charging
Fast Wireless Charging 2.0
Wireless PowerShare
4500mAh
Fast Charging
Fast Wireless Charging 2.0
Wireless PowerShare
4000mAh
Fast Charging
Fast Wireless Charging 2.0
Wireless PowerShare
4,500mAh
Fast Charging
Fast Wireless Charging 2.0
Wireless PowerShare
Connectivity
Wi-Fi 802.11 a/b/g/n/ac/ax
Bluetooth 5.0
NFC
MST (Samsung Pay)
Wi-Fi 802.11 a/b/g/n/ac/ax
Bluetooth 5.0
NFC
MST (Samsung Pay)
Wi-Fi 802.11 a/b/g/n/ac/ax
Bluetooth 5.0
NFC
MST (Samsung Pay)
Wi-Fi 802.11 a/b/g/n/ac/ax
Bluetooth 5.0
NFC
MST (Samsung Pay)
Other
Ultrasonic Fingerprint sensor
Stereo Speakers by AKG
USB Type-C
Ultrasonic Fingerprint sensor
Stereo Speakers by AKG
USB Type-C
Ultrasonic Fingerprint sensor
Stereo Speakers by AKG
USB Type-C
Optical Fingerprint Sensor
Surround sound with Dolby Atmos technology
Earphones: Hybrid canal type, 2way dynamic unit
Durability
IP68
IP68
IP68
IP68
Size
76.0 x 166.9 x 8.8mm
220g
73.7 x 161.9 x 7.8mm
186g
69.1 x 151.7 x 7.9mm
163g
74.5 x 159.8 x 8.4mm
190g