There aren't many Android tablets on the market, at least, none we care to talk about. However, Amazon still has its lineup of Fire tablets, which do run a forked version of Android, plus the pricing is always really good. If you need a pure media consumption device, Amazon has an option for everyone in the family.
This week, the company announced three additions to its lineup, the new Fire HD 8, Fire HD 8 Plus, and the Fire HD 8 Kids Edition. Funny enough, the most expensive model is the Kids Edition, priced at $140, but the standard Fire HD 8 is just $90. That ain't bad at all for a little tablet that can live on your coffee table. Reminds me of the Nexus 7 days. I miss those days.
The new Fire 8 HD features an 8″ HD display, 2GB RAM, up to 64GB storage, 12-hours of battery life, plus an unnamed quad-core processor. The Fire HD 8 Plus is the same thing, but with 3GB RAM, wireless charging, comes with a 9W fast charger and six months of Kindle Unlimited. Those added things will cost you a total of $110.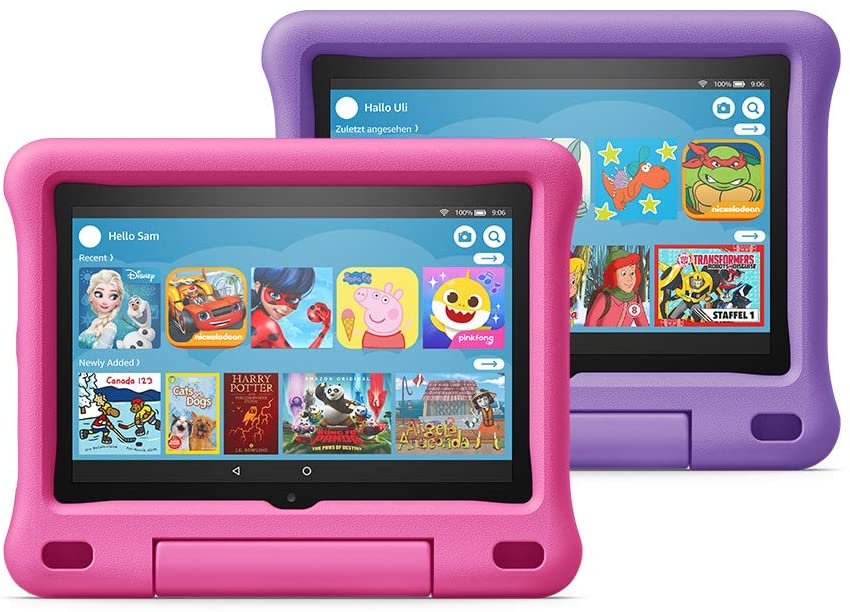 The Kids tablet features an 8″ HD display, 32GB storage, 2-year worry-free guarantee (if it breaks, Amazon will replace it), USB-C, and loads of content suitable for kids.
All three tablets will ship June 3, but are available for pre-order starting today.