With the first "Pixel feature drop" this week, one of the big new features set to arrive on Google's Pixel line is a part of Call Screen. Google has taken their previous Call Screen idea and applied a couple of new highly useful options that will let your phone automatically filter out spam and other unwanted calls.
The update is either rolling out as a server-side something or other through the Phone app or was pushed behind-the-scenes from Google because I have the new features and the only thing receiving an update today was Google Connectivity Services. Earlier, I was wondering why my phone kept doing single-ring calls, but now I get it.
Inside Phone>Menu>Settings>Spam and Call Screen>Call Screen, you'll find a new option that saves Call Screen audio, as well as individual settings for spam calls, possibly faked numbers, first-time callers, and private or hidden numbers. By tapping on each, you'll get to choose to let those types of calls ring through or be screened. Depending on the type of call, you may see an option to "silently decline" and also "Automatically screen. Decline robocalls."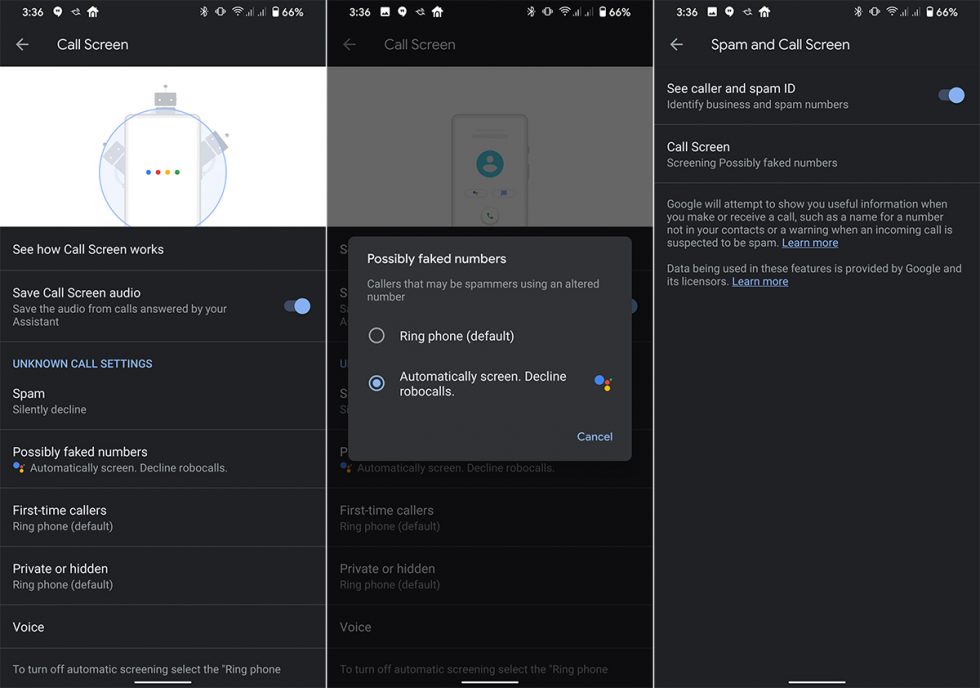 I'll let you decide how you want to set each call type up, but I can tell you that I'm tempted to block it all. Who the hell wants phone calls in 2019? 😎
______________________
Some of our best videos.