According to a screenshot shared by @UniverseIce, a hidden settings menu has been discovered in the One UI 2.0 beta on the Galaxy Note 9 (recently released in South Korea), pointing directly to the possible implementation of a 120Hz refresh rate on a future Galaxy phone, presumably the Galaxy S11.
As of right now, Samsung has yet to provide a refresh rate higher than 60Hz on a flagship device, making this reported discovery a major potential highlight for the upcoming device. As readers of this site probably know, many major Android OEMs are including a higher display refresh rate as a marquee feature, including the OnePlus 7 Pro and Pixel 4 lineup.
Higher display refresh rates lead to a smoother UX, perfect for scrolling through apps, games, and general device navigation.
One thing to note, this menu option is likely hidden because existing devices aren't capable of having their refresh rates heightened. So, if you find this menu on your own Galaxy phone, don't expect to magically have an upped refresh rate.
Galaxy S11 is shaping up nicely.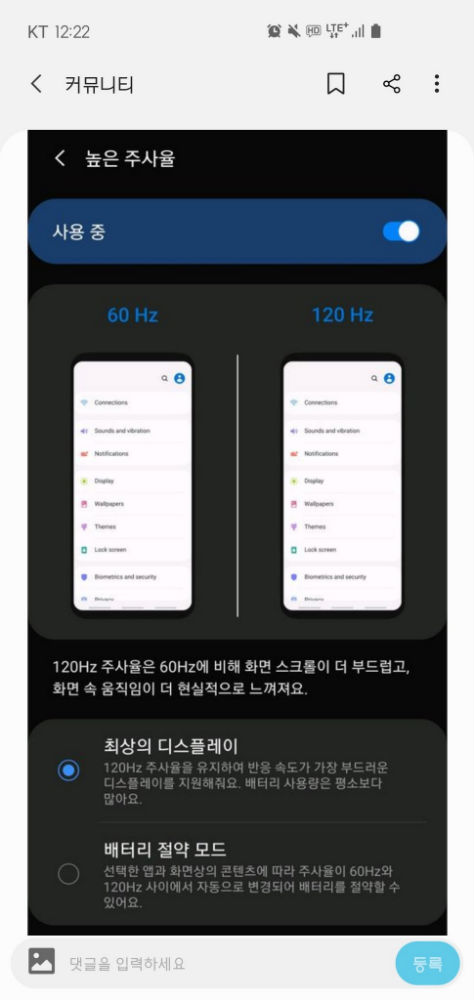 // SamMobile | @UniverseIce