Canalys smart speaker market numbers are available for Q3 2019, providing a look at how companies like Google and Amazon are performing.
For Google, things aren't going too hot, at least compared to last year's Q3 figures. According to the numbers, Google moved 3.5 million smart speaker units during the quarter, a difference of -40.1% from last year. As for how much marketshare Google holds, that number sits at 12.3%, good enough to hold the number four spot among competitors.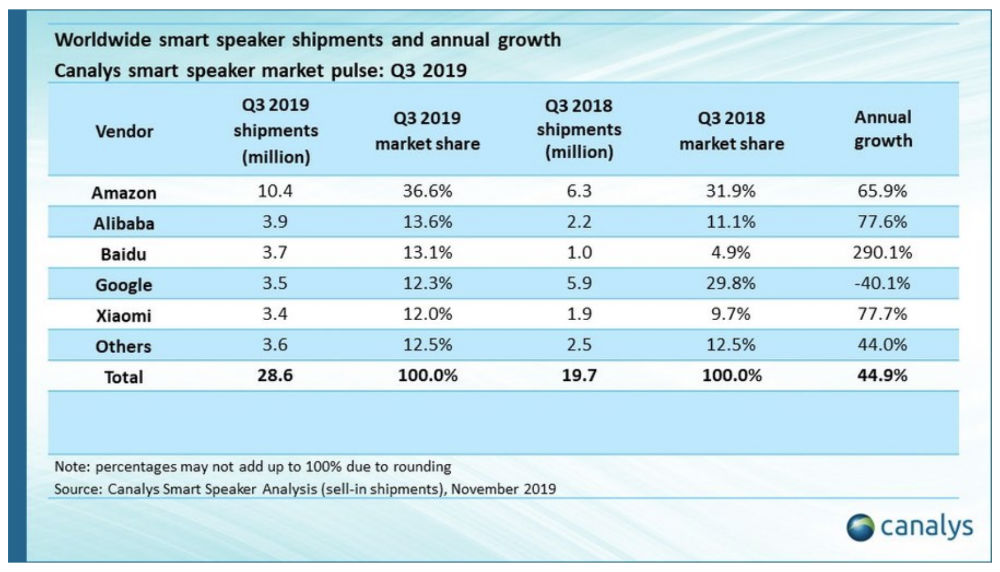 Amazon retains the #1 spot in the world of smart speakers. In Q3, it shipped 10.4 million units, good to hold 36.6% of the market.
I can't help but wonder how these numbers would differ should Google have unveiled a new Google Nest Home speaker this year during its hardware event. Instead, we got a new Nest Home Mini, which is fine since it offers better audio, but it all just seems a bit lackluster when compare it to Amazon who is constantly announcing new Echo hardware.
Smart Displays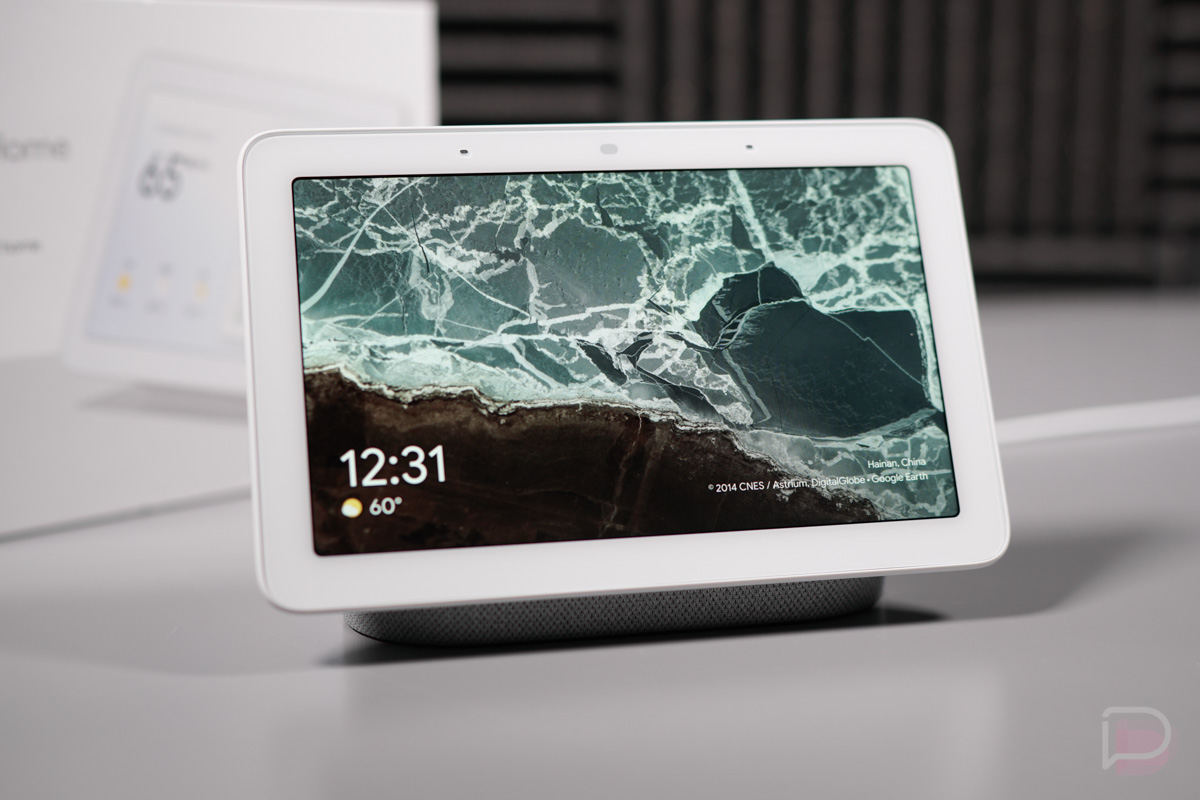 Possibly more interesting, considering Google has obviously placed more emphasis on smart displays this year over simple smart speakers, the company's smart display shipment numbers aren't all too impressive.
According to Canalys, "The smart display category grew 500% globally to reach 6.3 million units in Q3 2019," but Google shipment figure comes in at just 700K, well behind Amazon's 2.2 million units sold. Either people really love Alexa or Google needs to better identify the type of hardware people want in their homes.
---
Because no one has direct access to actual sales data from the likes of Google, the best these analyst firms can do is estimate, but the numbers are still helpful in getting a sense for how these smart home devices are doing.
// Canalys